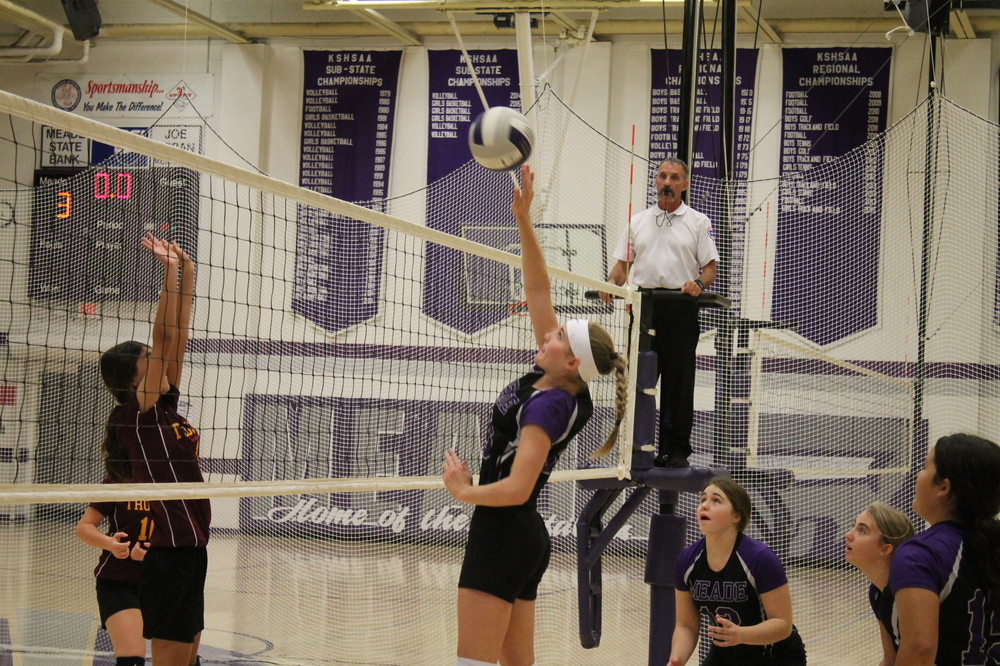 November is HERE!
SCordes
Sunday, October 27, 2019
CONGRATULATIONS to our MHS Lady Buff Cross Country team! They are headed to STATE in Wamego this Saturday. Our own Madison Sutterfield is the Sub-State Champion! GREAT work Maddie! Other contributing runners for the Lady Buffs include Katie Welsh, Haley Thompson, Kyra Shewey, and Kyla Trujillo. Our girls will take to the course at 10:00am on Saturday. GOOD LUCK Lady Buffs!
GOOD LUCK to our MJH Volleyball team. They will participate in the HPL League tournament this week. Pool play will be Monday in Cimarron. Our girls will play at 10:00am. The finals will take place at SWHJH Tuesday beginning at 4:00pm.
GOOD LUCK to our MHS Scholar's Bowl teams! They will compete in Satanta on Monday and Lakin on Tuesday.
USD 226 will host our first-term Parent-Teacher Conferences Monday and Tuesday evening in both buildings. Conferences begin at 4:00pm and will end at 8:00pm.
MES/MJH picture retakes will be Tuesday beginning at 9:30am. If you have any questions please contact Mrs. Rempel in the MES/MJH office.
MES will host their annual Halloween Parade Thursday at 2:30pm. The public is invited to the DP Gym to take part in the fun as PS through 3rd grade students parade around the gym, displaying their Halloween costumes.
REMINDERS: We will NOT have school Friday, November 1st. Enjoy a great three-day weekend! Daylight Saving Time ends early Sunday morning. Be sure to turn your clocks back one hour and test your smoke detectors.
MONDAY, October 28:
*MJH Volleyball Pool Play 10:00am @ Cimarron; Leave @ 8:15am
*MHS Scholar's Bowl 4:00pm @ Satanta; Leave @ 2:30pm
*Parent-Teacher Conferences 4:00-8:00pm @ MES/MJH & MHS
TUESDAY, October 29:
*MES/MJH Picture Retakes 9:30am
*MJH Volleyball Finals 4:00pm @ SWHJH; Leave TBD
*MHS Scholar's Bowl 4:00pm @ Lakin; Leave @ 1:45pm
*Parent-Teacher Conferences 4:00-8:00pm @ MES/MJH & MHS
WEDNESDAY, October 30:
THURSDAY, October 31:
*State Cross Country Send-Off 12:20pm @ MHS
*Halloween Parade 2:30pm in the DP Gym
~Classroom Halloween parties will follow the parade.
FRIDAY, November 01: NO SCHOOL!
*MHS girls' team leaves for State Cross Country @ 9:00am
*MHS Football Play-off 7:00pm @ Syracuse; Leave @ 2:45pm
SATURDAY, November 02:
*State Cross Country 10:00am @ Wamego