The First Week of November
S.Cordes
Sunday, November 03, 2019
CONGRATULATIONS to our MHS Cross Country team! Our team finished the meet in 8th place. Freshman runner, Madison Sutterfield ran a great race, earning a 2nd place finish! Way to go, Lady Buffs! We are proud of your state performance!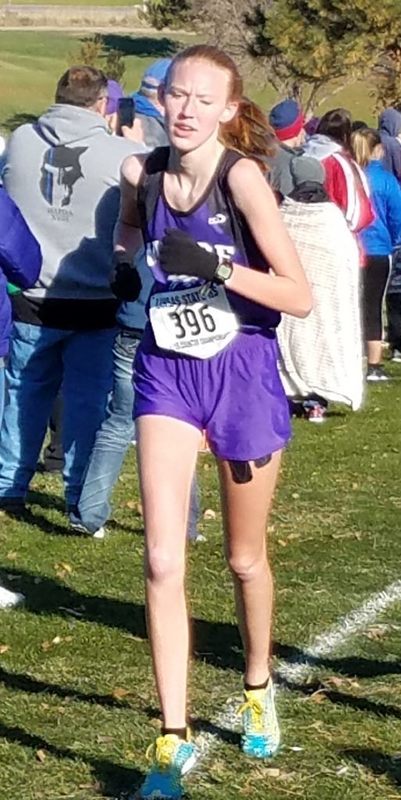 CONGRATULATIONS to our MJH Volleyball team! Our HPL CHAMPIONS! Our Lady Buffaloes defeated the previously undefeated Lakin Lady Broncs to win the league tournament. Throughout the tournament our girls never dropped a set. We are proud of our MJH Lady Buffs!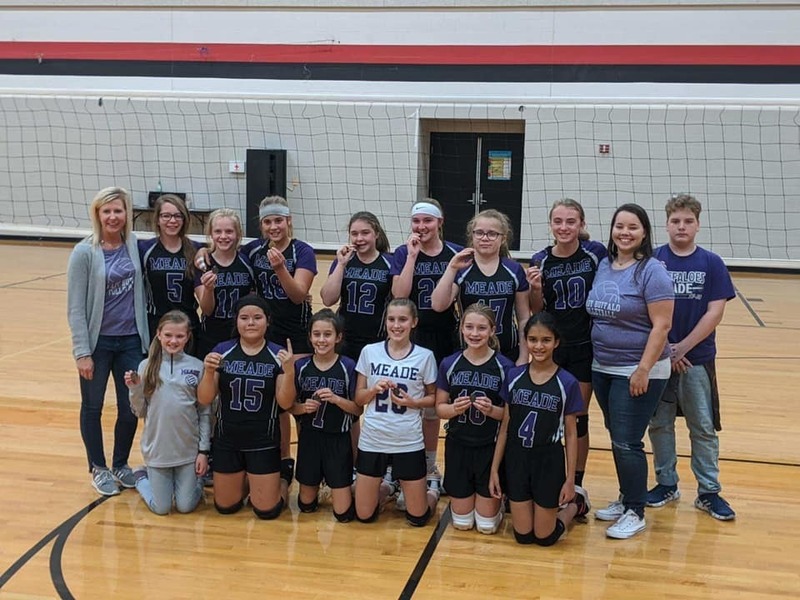 Just like that, it is time for our MJH Basketball season to begin. Mr. Daugherty and Mrs. Lynn will coach our boys' team. Mrs. Ziebart and Mrs. Martin will coach our girls' team. The girls will be practicing at MHS this week, while the boys will stay in the DP Gym. Both teams will have their team and individual pictures taken Tuesday during practice. Please be sure to send picture payment to school with your athlete.
GOOD LUCK to our MHS Scholar's Bowl team. They will be competing in the South Gray meet this week. Rounds will begin at 4:00pm.
Our MHS Booster Club will host the annual Fall Athletic Banquet Tuesday, November 5th beginning at 6:30pm. Please note the earlier start time. This year our Booster Club will host a taco bar meal, providing the meat, tortillas, cheese, drinks, and table service. Each family is asked to bring a side dish and/or dessert to share. We appreciate our Booster Club and their commitment to our students.
REMINDERS: KSHSAA Buffer Week will be November 11th through the 17th. The following information regarding Buffer Week can be found in the KSHSAA handbook.
FALL ATHLETIC BUFFER WEEK Art. 1: There shall be no athletic practice, offseason conditioning, informal basketball shooting, working out on wrestling mats, etc., in school-owned facilities during the Fall Athletic Buffer Week, commencing on Monday of Standardized Calendar Week (SCW) #19, through Sunday, SCW #20. Athletic activities of this nature may not be held under the supervision of a school staff member in non-school facilities. This means a moratorium on all school-sponsored athletic activities during this week. Gymnasiums shall not be open to the students during the Fall Athletic Buffer Week for the purpose of shooting baskets, working out with weights, etc., outside of school hours. Noon hour and physical education classes are considered part of the school day. EXCEPTION: Players, no more than three boys and three girls from each participating school's basketball team, will be allowed to participate in clinics designed to promote and improve basketball officiating prior to SCW #20. The following restrictions will apply: a. The clinic must be approved by the Kansas State High School Activities Association b. Students may participate in only one such clinic per year.
CALENDAR CHANGE: The MHS musical dates have been changed. Our students will perform Oklahoma Thursday, November 21st and Friday, November 22nd. Showtime is set for 7:00pm both evenings.
BASKETBALL PRACTICE
Girls >> MHS
Boys >> DP Gym
SUNDAY, November 03:
*Daylight Savings Time ends - Turn back your clocks and check your smoke detector batteries.
MONDAY, November 04:
TUESDAY, November 05:
*MJH Basketball Pictures
*MHS Fall Sports Banquet 6:30pm @ MHS
WEDNESDAY, November 06:
*Kayette Regional Conference
*Meade Rec Meeting 5:30pm @ MES/MJH
THURSDAY, November 07:
*MHS Scholar's Bowl 4:00pm @ South Gray; Leave 2:45pm
FRIDAY, November 08:
*ACT Registration Deadline
*MHS Regional Football @ Sedgwick; Leave @ 1:30pm
SATURDAY, November 09: