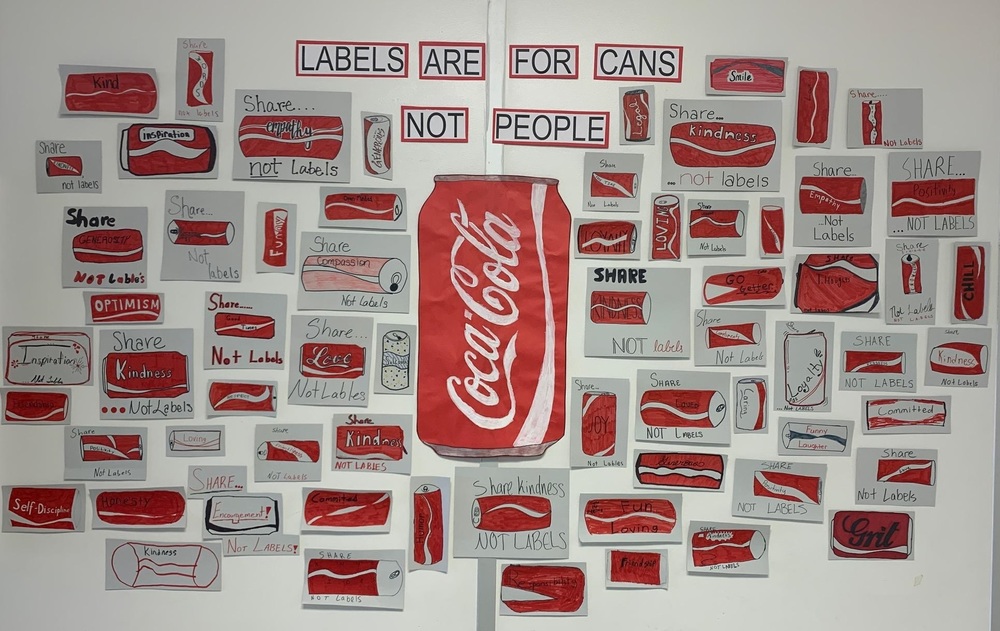 This Week at USD 226
S.Cordes
Sunday, November 10, 2019
A BIG BUFFALO THANK YOU to all our Veterans. We appreciate your dedication and commitment to our country through your service in the US military.
A BIG BUFFALO THANK YOU to the Satanta Arts Council, Satanta School District, and the Wichita Children's Theatre! Each year we have been invited to Satanta to attend special theatrical performances. This year our Kindergarten through 3rd grade students will enjoy Three Billy Goats Gruff. Our 4th-6th grade students will be entertained with Tom Sawyer. We appreciate Satanta generously inviting us to share in such a great theater experience.
Christmas is not far away and it is never too early to start shopping for that special person. Our MES/MJH Library has you covered. They will host their fall semester Scholastic Book Fair this week. The book fair will take place Monday through Thursday from 8:00am until 4:00pm in the MES/MJH Library. In addition they will have a special shopping time Tuesday evening from 5:30-7:30pm. During this time our PTO will host a $2.00 per person spaghetti dinner in the MES/MJH cafeteria. The public is invited to shop at our Book Fair and enjoy a delicious spaghetti supper. The proceeds from the book fair will be used to keep our library updated with great books for entertaining and learning. We appreciate your support!
Our MJH Basketball teams begin their season this week. They will host the Elkhart Wildcats Thursday. The Lady Buffs will play at the DP Gym. The Buffaloes' game will take place at MHS. Tip-off is set for 4:30pm. Everyone is invited to attend the games and cheer our teams to a season-opening win.
REMINDERS: This week is the KSHSAA Buffer Week. The following information regarding Buffer Week can be found in the KSHSAA handbook. FALL ATHLETIC BUFFER WEEK Art. 1: There shall be no athletic practice, offseason conditioning, informal basketball shooting, working out on wrestling mats, etc., in school-owned facilities during the Fall Athletic Buffer Week, commencing on Monday of Standardized Calendar Week (SCW) #19, through Sunday, SCW #20. Athletic activities of this nature may not be held under the supervision of a school staff member in non-school facilities. This means a moratorium on all school-sponsored athletic activities during this week. Gymnasiums shall not be open to the students during the Fall Athletic Buffer Week for the purpose of shooting baskets, working out with weights, etc., outside of school hours. Noon hour and physical education classes are considered part of the school day. EXCEPTION: Players, no more than three boys and three girls from each participating school's basketball team, will be allowed to participate in clinics designed to promote and improve basketball officiating prior to SCW #20. The following restrictions will apply: a. The clinic must be approved by the Kansas State High School Activities Association b. Students may participate in only one such clinic per year.
CALENDAR CHANGE: The MHS musical dates have been changed. Our students will perform Oklahoma Thursday, November 21st and Friday, November 22nd. Showtime is set for 7:00pm both evenings.
BASKETBALL PRACTICE
Girls >> DP
Gym Boys >> MHS
KSHSAA BUFFER WEEK
MONDAY, November 11: VETERAN'S DAY
*MES/MJH Scholastic Book Fair 8:00am-4:00pm
*USD 226 BOE Meeting 6:00pm in the District Office
TUESDAY, November 12:
*K-3rd grade Wichita Children's Theatre 1:15pm @ Satanta; Leave @ 12:05pm
*MJH 8th grade to Satanta for The BIG Read; Leave @ 9:00am
*MES/MJH Scholastic Book Fair 8:00am-4:00pm; 5:30-7:30pm
*MES/MJH PTO Spaghetti Supper 5:30-7:30pm
WEDNESDAY, November 13:
*4th-6th grade Wichita Children's Theatre 1:15pm @ Satanta; Leave @ 12:05pm
*MES/MJH Scholastic Book Fair 8:00am-4:00pm
*MHS Picture Retakes
THURSDAY, November 14:
*MES Site Council 7:00am @ MES/MJH
*MES/MJH Scholastic Book Fair 8:00am-4:00pm
*MJH Basketball vs. Elkhart 4:30pm @ Meade
~Girls @ DP Gym (A >> 1/2B)
~Boys @ MHS (A >> B >> C)
FRIDAY, November 15:
SATURDAY, November 16: