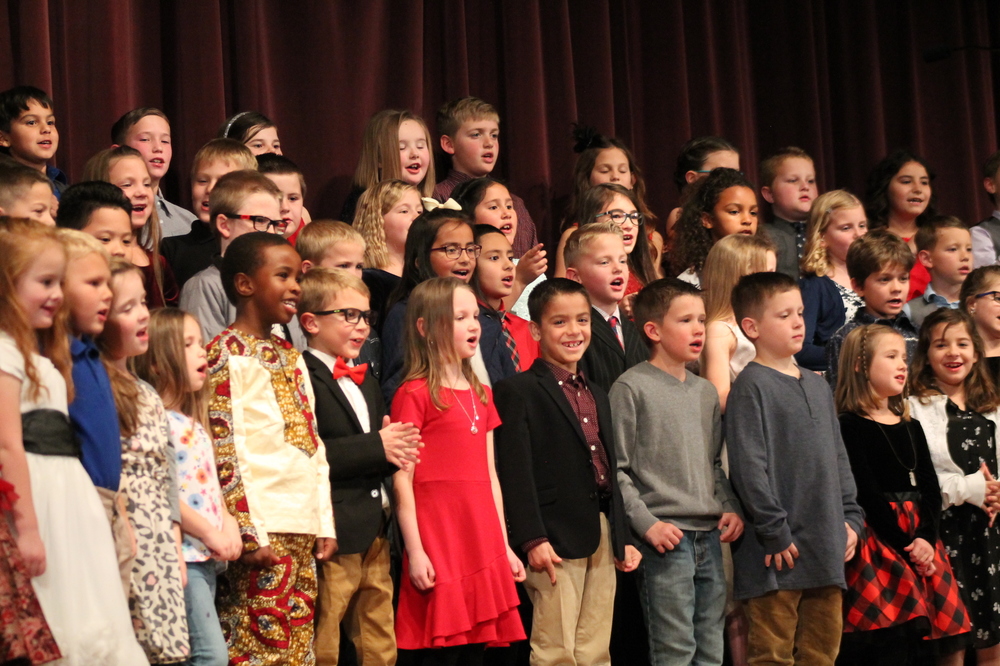 December 09 - 14
S.Cordes
Sunday, December 08, 2019
It is going to be a busy week of basketball for USD 226. Our junior high teams play Monday and Thursday. Our MHS teams will participate in the Bluejay Invitational, playing Tuesday, Friday, and Saturday. Our junior high Lady Buffaloes and Buffaloes will host the Sublette Larks and Lady Larks Thursday. It will be a great evening to cheer for our teams.
Our MHS KEY Club is hosting a Food Drive for the holiday season. All of our students are invited to participate in any way they can. Examples of items to be donated include: paper towels, toilet paper, tissues, canned meat, vegetables, and fruit, flour, sugar, box dinners, cake mixes, peanut butter, cereal, macaroni & cheese, pasta, Jello, and any other non-perishable food item. Items will be collected by classroom teachers Thursday, December 5th through Wednesday, December 11th. All the items collected will be donated to the local Food Bank. Our KEY Club appreciates your generosity and support.
The annual Skills USA and MHS Santa's Workshop will be open Monday, December 9th. Schools will be invited to visit from 8:00am until 3:30pm. The workshop will be open to the public from 4:00-8:00pm. They will be accepting free-will donations. Children can look forward to sleigh rides, treats, laughter, and surprises. Our freshmen will host the Muppets Christmas Carol section. A Charlie Brown & Snoopy Christmas will be hosted by our sophomore class. Our junior display will take children to see the Grinch and his cave. Finally, children will end their journey at Santa's Workshop with a special visit with Santa himself. Parents are encouraged to bring their own cameras to get pictures with Santa. All the proceeds will be donated to local families in need and the local Angel Tree.
MJH Basketball Scores: Our A team boys defeated SWHJH 49-19. Our B and C teams both fought for a win, but unfortunately came up short. This week our Buffaloes travel to Johnson-Stanton County and host Sublette.
MHS Basketball Scores: Our Lady Buffs played tough, but unfortnately fell to Elkhart by a score of 37-52. Our Buffaloes started their season with a win, defeating the Wildcats by a score of 86-59.
Looking ahead: The second term and first semester are almost over. School will be dismissed for Christmas break on Friday, December 20th at 1:00pm.
BASKETBALL PRACTICE
Girls >> MHS
Boys >> DP Gym
MONDAY, December 09:
*MJH Basketball 4:30pm @ Johnson-Stanton Co.; Leave @ 1:30pm
*USD 226 BOE Meeting 10:00am @ MES/MJH
TUESDAY, December 10:
*MHS Scholar's Bowl 4:00pm @ SWH; Leave @ 3:00pm
*Bluejay Invitational Basketball Tournament @ Cimarron; Leave @ 2:00 & 3:00pm
~JV Boys @ 3:45pm – old gym
~JV Girls @ 7:15pm – old gym
~V Girls @ 4:00pm – new gym
~V Boys @ 5:45pm – new gym
WEDNESDAY, December 11:
THURSDAY, December 12:
*MJH Basketball 4:30pm @ Meade vs. Sublette
~Girls @ DP Gym: A
~Boys @ MHS: A >> B >> C
FRIDAY, December 13:
*Bluejay Invitational Basketball Tournament @ Cimarron; Leave @ 10:15 & 11:15am
~V Girls @ 12:00pm – new gym
~V Boys @ 1:45pm – new gym
~JV Girls @ 3:15pm – old gym
~JV Boys @ 6:45pm – old gym
SATURDAY, December 14:
*ACT Test *Bluejay Invitational Basketball Tournament @ Cimarron; Leave @ 1:15 & 4:30pm ~JV Boys @ 5:00pm – old gym
~V Girls @ 7:00pm – new gym
~V Boys @ 8:45pm – new gym