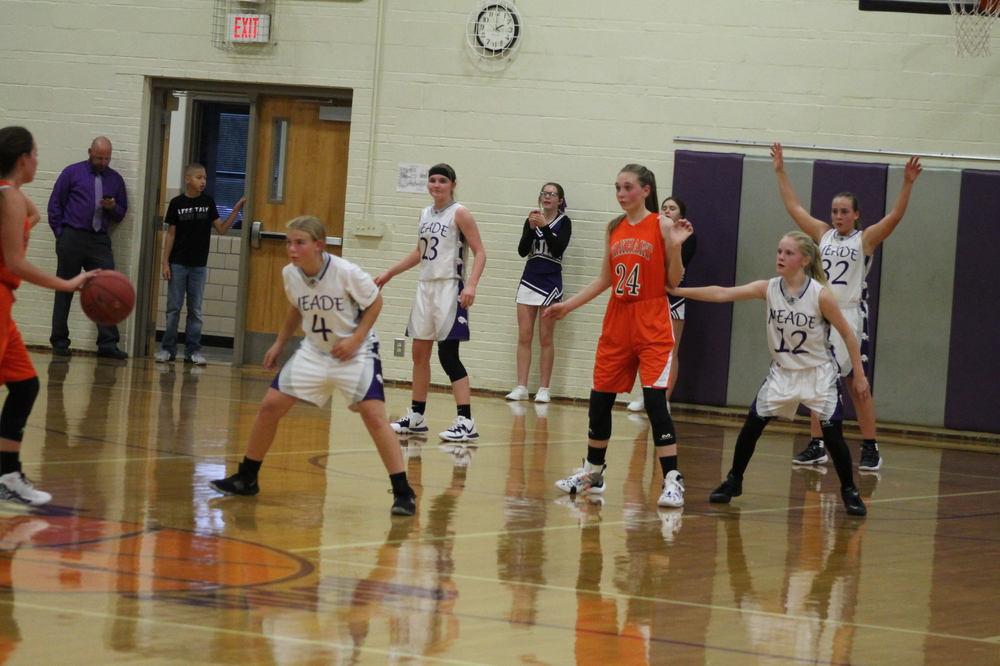 December 16 - 21
S.Cordes
Sunday, December 15, 2019
We are going to end the year with a week of Lady Buffalo and Buffalo basketball. Our high school teams will travel Tuesday and Friday. Our junior high teams will travel on Monday and host on Thursday.
Our MHS KEY Club send a BIG BUFFALO THANK YOU for supporting their Food Drive. Your generous donations will be taken to our local food bank.
The second term and first semester will end this week. School will be dismissed for Christmas break on Friday, December 20th at 1:00pm and resume Tuesday, January 7th. We hope everyone enjoys a safe, relaxing, and merry Christmas break.
The KSHSAA no practice dates are set for Sunday, December 22nd through Thursday, December 26th.
MJH Basketball Scores: Our teams traveled to Johnson-Stanton County last week. Our A boys defeated Stanton County by a score of 40-26. Our B team lost a nail-biter, 16-17. Our C boys also fell to the Trojans by a score of 12-24.
BASKETBALL PRACTICE
Girls >> DP Gym
Boys >> MHS
MONDAY, December 16:
*MJH Basketball 4:30pm @ Syraucse; Leave @ 1:30pm
~Girls >> A
~Boys >> A >> B >> C
TUESDAY, December 17:
*MHS Basketball 4:00pm @ Spearville; Leave @ 1:50pm & 2:30pm
~4:00 JV Girls
~5:15 JV Boys
~6:30 Varsity Girls
~8:00 Varsity Boys
WEDNESDAY, December 18:
THURSDAY, December 19:
*MJH Basketball 4:30pm @ Meade vs. Cimarron
~Girls @ MHS: A >> 1/2B
~Boys @ DP Gym: A >> B >> C
FRIDAY, December 20:
*MHS Basketball 4:45pm @ Leoti-Wichita Co.; Leave @ 1:30pm & 2:15pm
Christmas Break - SATURDAY, December 20 – Tuesday, January 07