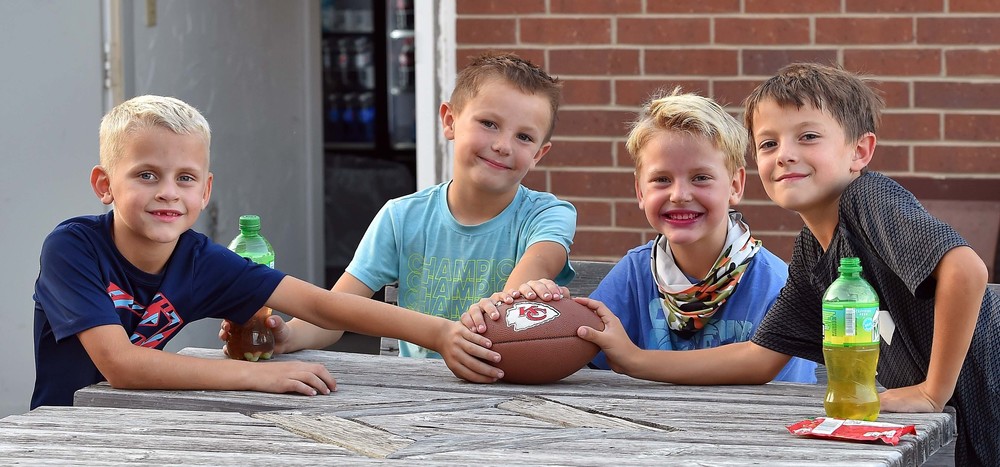 October 12 - 17
S.Cordes
Sunday, October 11, 2020
CONGRATULATIONS to our MHS Lady Buffalo Volleyball team! Our girls went undefeated for the day to be crowned the SPIAA League CHAMPIONS! Way to work, ladies!
GOOD LUCK to our MJH and MHS Cross Country teams! They will compete in the SPIAA league meet in Coldwater on Thursday. The junior high runners will race at 4:00pm followed by the JV teams and then varsity teams. The race will take place at the Coldwater Golf Course. The Country Club is at the South end of the road that leads to Coldwater Lake. Coming from the North you will go through town and you will see a sign advertising the lake, turn right (West) and go until the road dead ends, then turn South, You will turn into the lake and take the left turn at the Y. Parking will be by the bath house at the edge of the Country Club. They will run a single junior high race for our league schools at 4:00, then JV boys and girls together followed by varsity girls and then varsity boys. Let's go! WIN League!
GOOD LUCK to our MJH Volleyball team. They will compete in their league tournament Saturday in Greensburg. Play is set to begin at 9:00am. Let's Go, Lady Buffs!
Monday our MHS JV Football team will travel to Leoti. Kick-off is set for 6:00pm.
Tuesday our MHS Volleyball team will compete in Cimarron. Play begins at 5:00pm.
Thursday our junior high teams will host their last regular season competitions of the fall season. Our volleyball team takes the court at 4:00pm followed by our football team at 6:30pm. All the games will take place at MHS.
Friday evening our MHS football team will travel to Ness City. Kick-off is set for 7:00pm.
Friday is the annual MES/MJH PTO Px4! All pickles, popcorn, pencils, and pop will be sent home with our students. We appreciate your support!
**School pictures have been rescheduled for Monday, November 9th.
Anytime is a GREAT time to join the MHS Booster Club. Our Booster Club supports ALL MHS activities. Please contact any Booster Club member if you would like to join our Booster Club. You can follow our Booster Club by liking the Meade Booster Club Facebook page.
Membership Levels:
White- $150.00
Purple- $75.00
Silver- $25.00
Monday, Oct 12:
*USD 226 BOE Meeting
*MHS JV Football 6:00pm @ Leoti; Leave @ 2:15pm
Tuesday, Oct 13:
*MHS Volleyball 5:00pm @ Cimarron; Leave @ 2:15pm
Wednesday, Oct 14:
Thursday, Oct 15:
*MJH/MHS SPIAA Cross Country 4:00pm @ Coldwater; Leave @ 1:45pm
*MJH Volleyball 4:00pm @ MHS vs. Satanta
*MJH Football 6:30pm @ MHS vs. Satanta
Friday, Oct 16:
*PTO Px4 Day
*MHS Football @ Ness City; Leave @ 3:15pm
Saturday, Oct 17:
*MJH SPIAA League Volleyball 9:00am @ Greensburg; Leave @ 7:00am