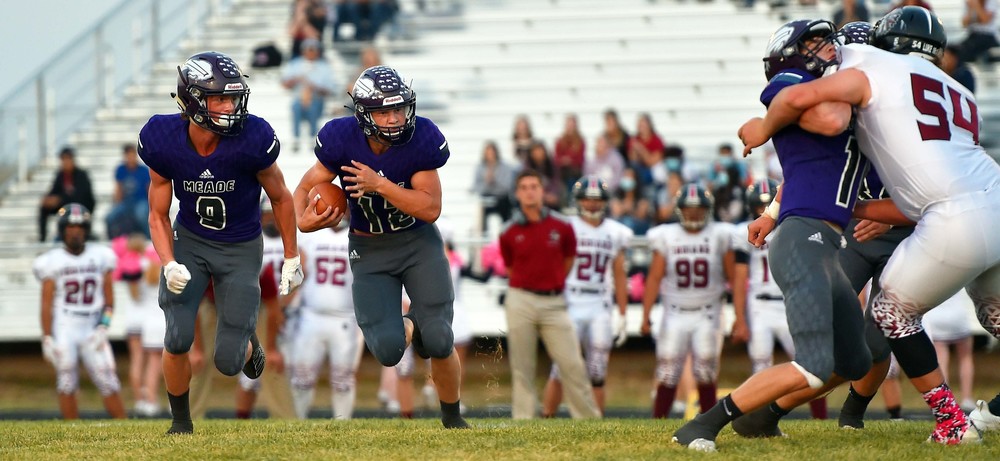 October 26 - 31
S.Cordes
Sunday, October 25, 2020
REMINDER: We have a FOUR day weekend this week. There will be NO school Friday, October 30th or Monday, November 2nd. Enjoy a relaxing and safe weekend.
Parent/Teacher Conferences will take place on Monday and Tuesday this week. These conferences will be scheduled via Zoom. Please contact your student's teacher if you have any questions.
CONGRATULATIONS to our MHS Cross Country team! Both our Lady Buffs and Buffaloes took first place at their Regional meet. They will all head to Victoria to run at State on Saturday. The 1A boys' race begins at 12:00p. The girls will run at 12:35pm. Please refer to KSHSAA for more information regarding the race and race day procedures. GOOD LUCK, MHS Cross Country!
CONGRATULATIONS to our MHS Volleyball team! Our Lady Buffs are the 2020 Sub-State runners-up. You had a GREAT season. We are proud of you!
Our MJH basketball teams will have their team pictures taken Tuesday afternoon. Please be sure your student athlete has their order form complete and payment ready at that time.
Our PS-4th grade Halloween parade will look a little different this year. All PS-4th grade students are invited to dress-up in their Halloween costumes. Weather permitting, they will meet on the playground at 2:00pm to display their costumes to our 5th-8th grade students and staff. At 2:15pm they will parade down Grant Street to the nursing home where they will walk the perimeter. They will return to school going back up Grant Street. Parents and community members are invited to be stationed along the parade route to take pictures. We ask that everyone along the route maintains social distancing. Thank you for your cooperation.
GOOD LUCK to our MHS Scholars Bowl team. This week they will travel to Satanta. Last week our team of Lily, Gabe, Michala, Brian, and Emily earned a 2nd place finish at Ashland.
Anytime is a GREAT time to join the MHS Booster Club. Our Booster Club supports ALL MHS activities. Please contact any Booster Club member if you would like to join our Booster Club. You can follow our Booster Club by liking the Meade Booster Club Facebook page.
Membership Levels:
White- $150.00
Purple- $75.00
Silver- $25.00
The November Board of Education meeting has been moved. It will take place on Monday, November 9th at 10:30am in the MES/MJH building.
Monday, Oct 26:
*MHS Scholars Bowl 4:00pm @ Satanta; Leave @ 2:45pm CANCELLED
*MES/MJH & MHS Parent/Teacher Conferences 4:00-8:00pm
Tuesday, Oct 27:
*MJH Basketball Pictures 3:00pm
*MES/MJH & MHS Parent/Teacher Conferences 4:00-8:00pm
Wednesday, Oct 28:
Thursday, Oct 29:
*PS-4th grade Halloween Parade 2:00pm
*MHS Football Play-offs 6:00pm @ Stockton; Leave @ 1:15PM
Friday, Oct 30:
Saturday, Oct 31:
*KSHSAA State Cross Country @ Victoria