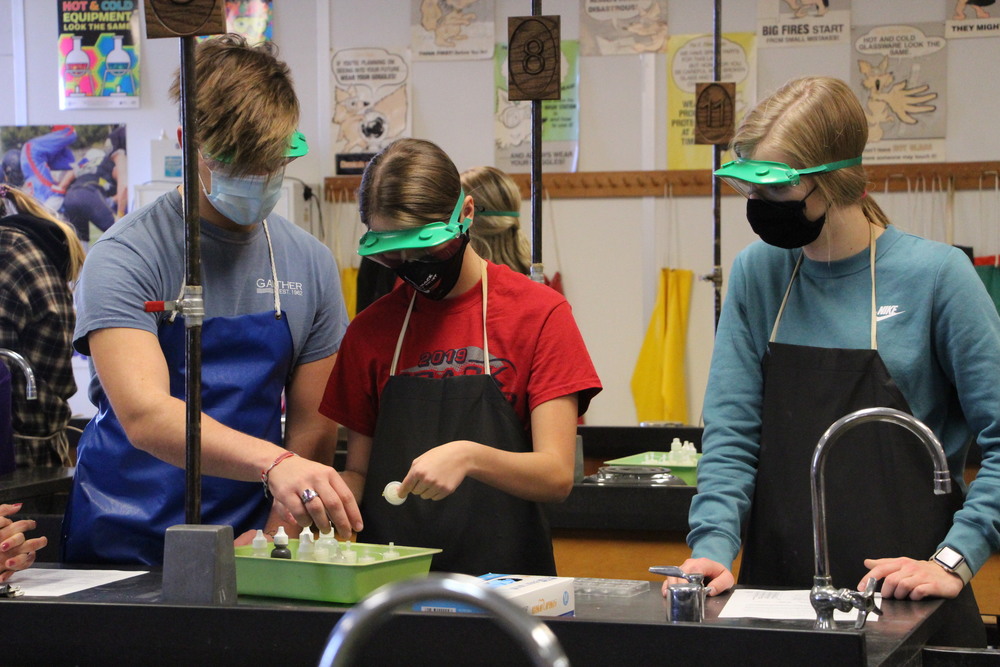 November 09 - 14
S.Cordes
Sunday, November 08, 2020
This is the KSHSAA Fall Athletics Buffer Week. MHS student-athletes will not be allowed to work in the gym or weight room. They will be taking a break between their fall sports and upcoming winter sports practices.
As with so many other events this year, our MES/MJH Library Book Fair is going virtual. Parents and students can shop online with access to over 200 book titles, activities, and value packs. Orders of $25.00 will ship free straight to your home address. Our school library will still earn great rewards, allowing us to keep a diverse array of books on our shelves. We appreciate your support! The book fair begins Monday, November 9th and ends Sunday, November 22nd. To visit our book fair, please visit the Meade Elementary School Book Fair.
Congratulations to our MHS Scholars Bowl team. This week they took second place at the SWH meet. Way to work, team!.
LifeTouch will be at MES/MJH Monday, November 9th for our fall pictures. Payment is due at the time the pictures are taken. You can also order before picture day by going to mylifetouch.com. Our Picture Day ID is EVTHQSHZD.
Our MHS NHS will host their induction ceremony Tuesday at 5:30pm in the MHS auditorium. Congratulations to our newest NHS members: Katelynn Welsh, Lauren Christensen, Hailey Ellis, Zachary Hawley, Trace Hegwood, Karsen Jones, Allie Miller, and Lily Ritter!
The Fall Athletic Celebration will look a little different this year. First, we will not be having a meal. Second, it will take place in the gym where we can all safely distance ourselves. However, some things will remain the same. We will recognize our fall student-athletes for their commitment to academics and athletics. We will celebrate their successes. We appreciate all the wonderful ways they represented USD 226 this season.
There is a change to our MJH Basketball schedule. Our teams will travel to Protection/South Central to take on the Timber Wolves. The games will be played in one gym beginning at 3:10pm. Our C-Team boys will start the season. They will be followed our B-Team girls and B-Team boys. The night will finish with A-Team girls and A-Team boys. Good luck, MJH Basketball!
The November Board of Education meeting has been moved. It will take place on Monday, November 9th at 10:30am in the MES/MJH building. Because of this time change, the MHS Site Council meeting has been moved.
Unfortunately our annual Veteran's Day program at MHS has been cancelled. We sure appreciate the service and commitment our veterans have freely given to us as U.S. citizens. The Forensics Mystery Dinner has been postponed. Information regarding the rescheduling date will be posted when those decisions are made.
Senior yearbook pictures are due to the MHS office by Monday, November 16th.
High school basketball practice will begin Monday, November 16th. The boys will start their practices at the high school. The girls will begin at the DP Gym.
MJH BASKETBALL PRACTICE
Girls >> MHS
Boys >> DP Gym
Monday, Nov 09:
*MES/MJH Fall pictures
Tuesday, Nov 10:
*MHS Blood Drive
*MHS NHS Induction 5:30pm @ MHS
*MHS Fall Athletic Celebration 6:30pm @ MHS
Wednesday, Nov 11:
*Veteran's Day!
Thursday, Nov 12:
*MES/MJH Site Council Meeting 7:00am
*MJH Basketball 3:10pm @ Protection/South Central; Leave @ 1:15pm
~C-Boys > B-Girls > B-Boys > A-Girls > A-Boys
Friday, Nov 13:
Saturday, Nov 14: