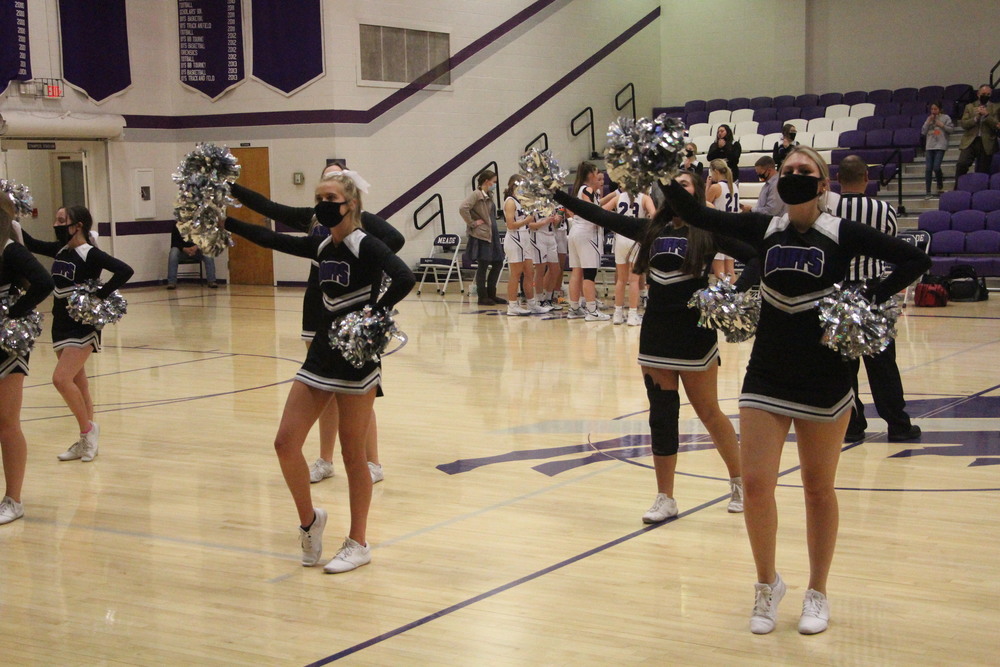 January 18 - 23
S.Cordes
Sunday, January 17, 2021
CONGRATULATIONS to our MHS Scholars Bowl team and a BIG high five to Gabe Romaker! Our team of "brainiacs" took 3rd place at the SPIAA Scholars Bowl tournament. Our team was made up of Gabe, Lily Ritter, Emily Flowers, Michala Goff, Brian Reimer, and Allissa Gipson. Gabe was selected by the SPIAA coaches to the All League Team! Way to work, MHS Scholars Bowl! We are proud of YOU!
Our MJH Lady Buffaloes won both games last week. They are 7-1 this season. Our MJH Buffaloes, 5-4, split their wins last week, defeating Kiowa County and falling to Minneola. This week they will travel to Spearville and Ingalls. A C-Team Boys' triangular has been added to our season calendar. This will take place at MHS on Tuesday, January 26th. Participating teams include: Meade, SWHJH, and Cimarron. The first game, MJH vs. Cimarron, will begin at 4:30pm.
Our MHS basketball teams will participate in the SPIAA League Tournament next week. The brackets will be posted Wednesday. The play-in games will take place in Spearville. The remainder of the tournament will be at the United Wireless Center in Dodge City.
CALENDAR UPDATE: Our Meade Chamber of Commerce Citizen of the Year recognition has been cancelled.
BASKETBALL PRACTICE
Girls >> DP Gym
Boys >> MHS
Monday, Jan 18:
*MJH Basketball 5:00pm @ Spearville; Leave @ 3:00pm
~ B Girls > A Girls
Tuesday, Jan 19:
*MHS Basketball 4:00pm @ MHS vs. South Central
~C Boys (2 quarters) > JV Boys > V Girls > V Boys
Wednesday, Jan 20:
Thursday, Jan 21:
*MJH Basketball 4:00pm @ Ingalls; Leave @ 1:45pm
Friday, Jan 22:
*SPIAA League Girls' Basketball Tournament Play-in games @ Spearville
Saturday, Jan 23:
*SPIAA League Boys' Basketball Tournament Play-in games @ Spearville