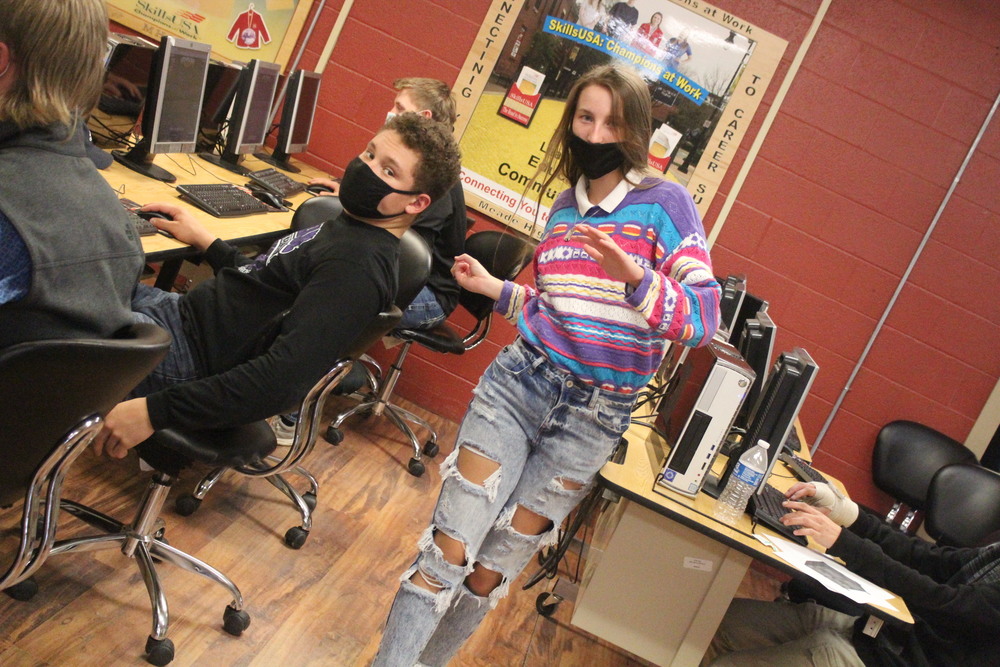 February 01 - 06
S. Cordes
Sunday, January 31, 2021
GOOD LUCK to our MHS Scholars Bowl team! They will compete in the Regional tournament hosted by Minneola. The winner of the meet will qualify for the State Tournament on February 13th in Chase, KS.
CONGRATULATIONS to our MHS Buffalo team on their second place finish in the SPIAA League Basketball Tournament!
CONGRATULATIONS to our MHS Forensics competitors! Our team of four took 4th place at the Kinsley tournament.
1st- Informative Speaking- Emily F. - STATE CHAMPS QUALIFIER
4th- Humorous Solo Acting- Michala
4th- Informative Speaking- April H.
3rd- Original Oration- April H.
4th- Original Oration- Michala G.
4th- Humorous Solo Acting- Michala G.
Our MHS Basketball teams will travel to Bucklin and Sublette this week while our MJH teams host Hodgeman County. Please remember we are following the KSHSAA guidelines, allowing 4 spectators per athlete.
MONDAY, Feb. 01:
*MHS Regional Scholars Bowl 4:00pm @ Minneola; Leave @ 3:00pm
TUESDAY, Feb 02:
*MHS Basketball 4:00pm @ Bucklin; Leave @ 2:15pm
WEDNESDAY, Feb 03:
*MHS The BIG Read - virtual event
THURSDAY, Feb 04:
*MJH Basketball 4:00pm vs. Hodgeman Co. @ MHS
FRIDAY, Feb 05:
*MHS Basketball 4:45pm @ Sublette; Leave @ 2:45pm and 3:30pm
SATURDAY, Feb 06: