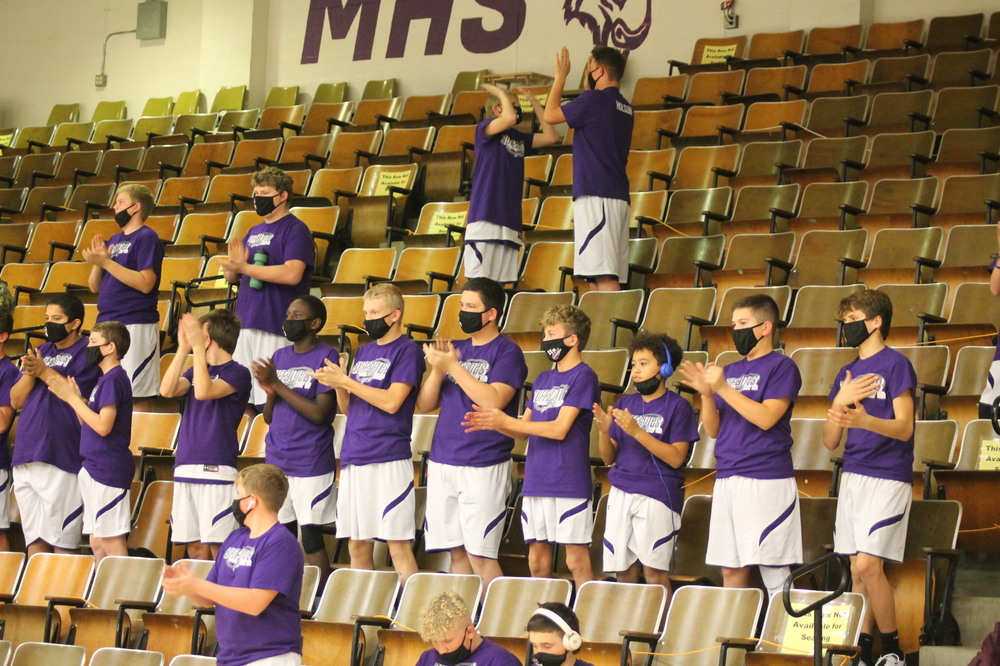 February 08 - 13
S. Cordes
Sunday, February 07, 2021
GOOD LUCK to our MJH Basketball teams. They will compete in the SPIAA league tournament in Montezuma/South Gray this week. Our Buffaloes play Monday at 7:45pm against Hodgeman County. Our Lady Buffs will play Thursday against the winner of the Spearville v. Satanta game.
Our MJH Buffaloes finished their regular season play last week hosting Hodgeman County. It was a great night for the Lady Buffs and Buffalo teams. Our B team girls had a nice win over the Shorthorns. Our A team girls came out on top of a nailbiter, winning by one point. Both our B team and A team boys scored big wins over Hodgeman County.
CONGRATULATIONS to our MHS Buffalo, Vance Shewey! Vance topped 1000 career points at the Bucklin match up last Tuesday. Our Lady Buffaloes fell to the Lady Aces by a score of 27-56. Our Buffaloes advanced their record to 12-3 with a 57-33 win over the Aces.
Our high school will celebrate homecoming this week. Our StuCo will host the Ironman Volleyball Tournament and the cheerleaders have planned a fun pep rally for the student body. The coronation will take place Monday, February 15th at 7:00pm in the MHS gym. This year's king candidates are Wyatt Kramer, Preston Miller, Dakota Paul, and Gabriel Romaker. Our queen candidates are Alley Ross, Trinity Woods, Hailey Ellis, and Katelyn Welsh.
CALENDAR CHANGES: Our Senior Recognition has been moved to Monday, February 22nd. MJH will host the 54 Relays track meet on Tuesday, March 30th. It was originally scheduled to take place at SWHJH.
MONDAY, Feb 08:
*USD 226 BOE Meeting 6:00pm
TUESDAY, Feb 09:
*MHS Basketball 4:00pm @ MHS vs. South Gray
WEDNESDAY, Feb 10:
*SPIAA - MJH Buffalo Basketball 7:45pm @ Montezuma/South Gray; Leave @ 6:00pm
THURSDAY, Feb 11:
*SPIAA - MJH Basketball @ Montezuma/South Gray
*MHS Forensics @ Kinsley; Leave @ 1:45pm
FRIDAY, Feb 12:
*MHS Basketball 3:45pm @ Spearville; Leave @ 2:00pm
SATURDAY, Feb 13:
*MHS Forensics @ Greensburg/Kiowa Co; Leave @ 6:00am
*SPIAA - MJH Basketball @ Montezuma/South Gray