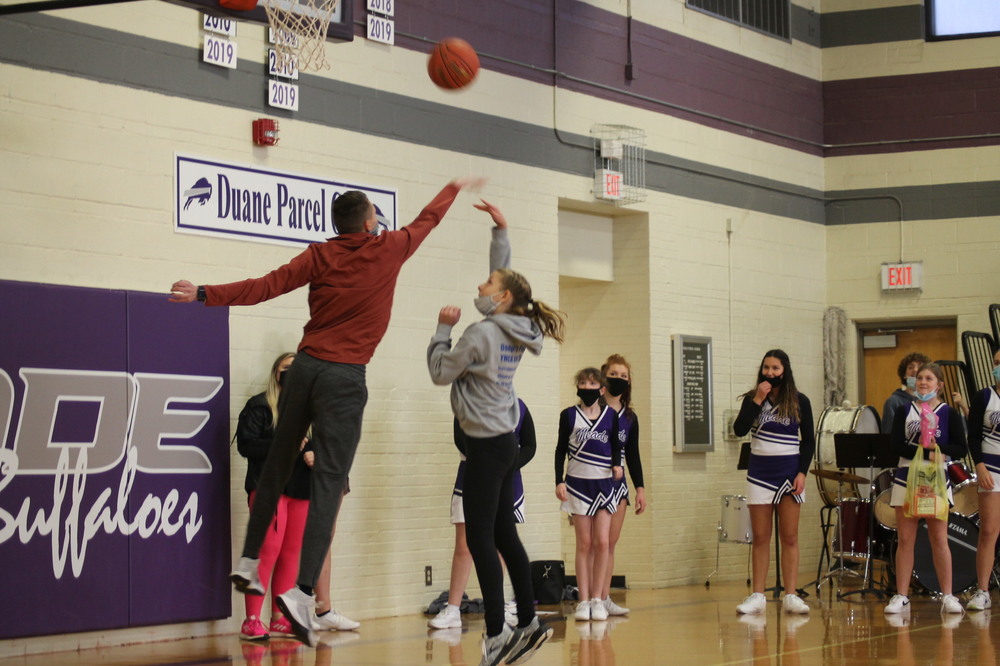 February 15 - 20
S. Cordes
Sunday, February 14, 2021
Happy Monday! USD 226 will celebrate President's Day with a three-day weekend. Enjoy your day! Stay safe and warm.
RESCHEDULED: The MHS vs. Minneola basketball game has been rescheduled for Thursday, February 18th.
CONGRATULATIONS to our MJH Basketball teams. Their seasons ended Saturday with the completion of the SPIAA tournament. Both teams played in the championship games. Both games were nail-biters! Our Lady Buffaloes are the SPIAA-Iroquois Division League Champions! They defeated the #1 seed, South Gray, winning by a score of 28-27. Our Buffaloes are the SPIAA-Iroquois Division League Runners-up! Our boys entered the tournament as the #3 seed. They also competed against South Gray, the #1 seed. Unfortunately, they could not get the win, falling by a score of 23-25. Congratulations to our teams on a GREAT season!
GOOD LUCK to our MJH Quiz Bowl team. They begin the competition part of their season this week with a tournament in Rozel/Pawnee Heights.
Our MJH vocal students, under the direction of Mr. Rempel, have been working on their second semester concert. This will be an online event, similar to their Christmas concert. The link for the program will be posted as soon as it has been made available.
CALENDAR UPDATES: Our MHS Senior Recognition has been moved to Monday, February 22nd. ALL music contests and festivals have been canceled for this school year.
MONDAY, Feb. 15:
*NO SCHOOL - Enjoy a great day!
*MHS Winter Homecoming 7:00pm @ MHS
TUESDAY, Feb 16:
WEDNESDAY, Feb 17:
THURSDAY, Feb 18:
*MJH Quiz Bowl 3:00pm @ Rozel/Pawnee Heights; Leave @ 12:30pm
*MHS Forensics 4:00pm @ MHS
*MHS Basketball 4:00pm @ Minneola; Leave @ 2:30pm
FRIDAY, Feb 19:
*MHS Basketball 4:00pm @ Greensburg/Kiowa Co.; Leave @ 2:00pm
*MJH Music Concert - online event
SATURDAY, Feb 20:
*MHS Forensics 8:00am @ Dodge City; Leave @ 6:15am