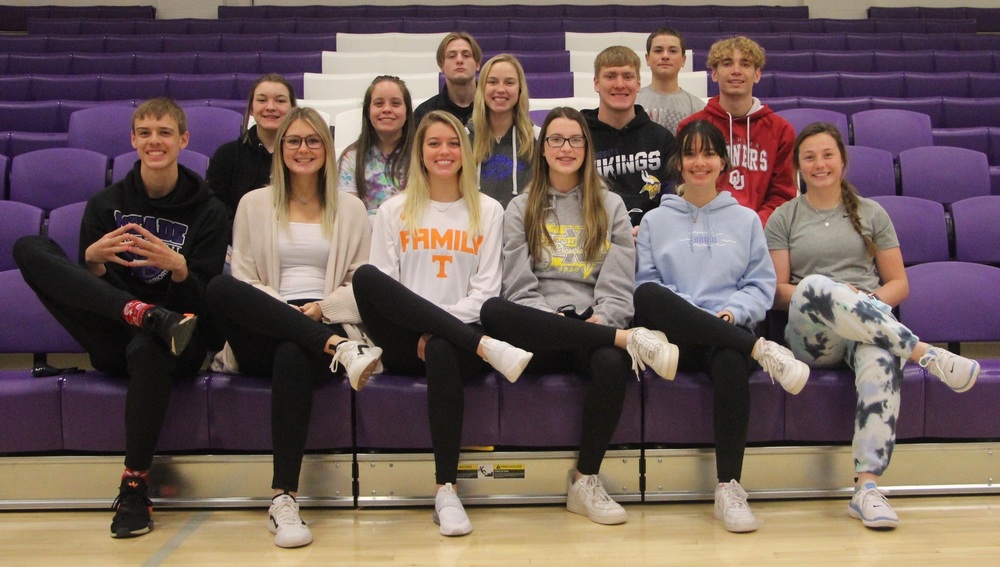 February 08 - 20
S.Cordes
Monday, March 08, 2021
We have a short, four-day week, ending with the beginning of Spring Break. Our teachers will have a workday on Friday, March 12th. Students will NOT have school that day. School will resume on Monday, March 22nd for teachers and students. Have a safe, relaxing, and enjoyable break.
CONGRATULATIONS to our MHS Basketball teams! Sadly, the basketball season has ended for our MHS teams. Our Buffaloes finished the season as the Sub-State Runners-Up. Great work, fellas! Thank you, Lady Buffaloes and Buffaloes, for a fun and exciting season. We appreciate your dedication to MHS! You make us Buffalo Proud!
Our MHS Forensics team will host their season tournament this week. A BIG BUFFALO THANK YOU to all the volunteers whose time and talents make the tournament possible. We appreciate you.
Mr. Haynes, MHS Principal, will meet with the MHS Site Council Monday at noon. We are grateful for their time and input.
GOOD LUCK to our MHS Forensics team, MJH Quiz Bowl team, and MHS Powerlifting team. All these students-athletes will compete this week.
Daylight Savings Time begins Sunday, March 14th. Please remember to move your clock one hour forward.
MONDAY, March 08:
*MHS Site Council 12:00pm @ MHS
*MJH Quiz Bowl 4:00pm @ Ingalls; Leave @ 2:30pm
*USD 226 BOE Meeting 6:00pm in the District Office

TUESDAY, March 09:
*MHS Forensics @ Meade
*MJH Quiz Bowl 4:00pm @ Satanta; Leave @ 2:30pm
WEDNESDAY, March 10:
THURSDAY, March 11:

FRIDAY, March 12:
*SPRING BREAK begins!
*NO SCHOOL - Teacher Workday 8:00am-12:00pm
*KSHSAA State Basketball @ Dodge City
SATURDAY, March 13:
*Powerlifting @ Russell
*MHS Forensics Feline Frolic
*KSHSAA State Basketball @ Dodge City
SUNDAY, March 14:
*Daylight Savings Time begins. - Spring your clocks one hour forward!
MONDAY, March 22:
*School Resumes