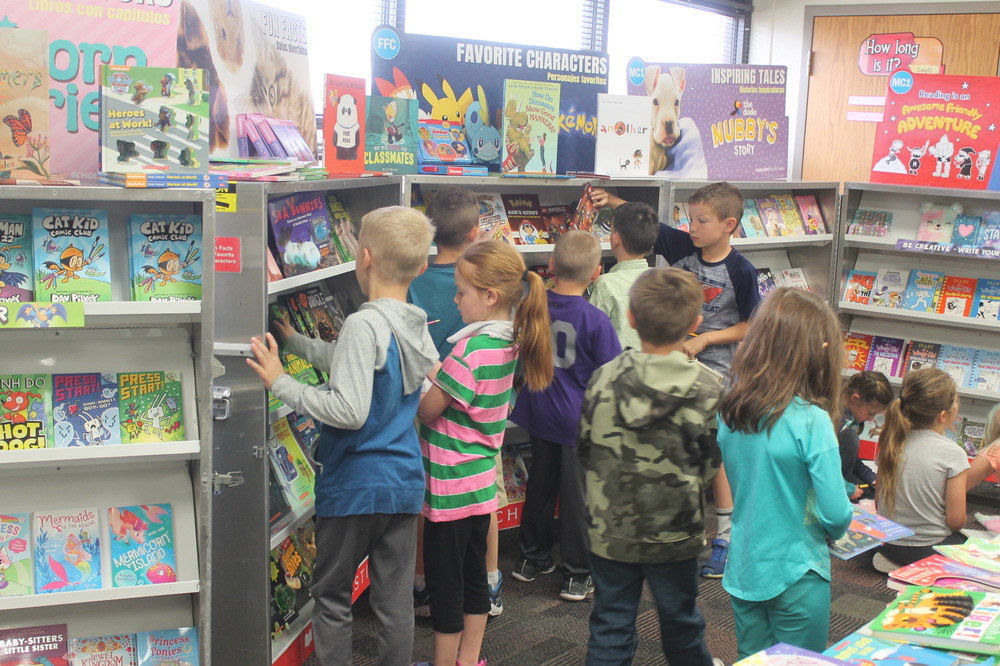 April 19 - 24
Stacy Cordes
Sunday, April 18, 2021
A BIG BUFFALO THANK YOU for supporting our MES/MJH Book Fair. Your support helps to keep new and interesting books on our shelves. We appreciate your support!
Our 3rd grade students have been researching the accomplishments of some fun and amazing people. Friday they will put their knowledge on display at their annual Wax Museum. Due to restrictions, only parents and immediate family members will be able to attend.
Seniors: please be sure you have your picture for the senior panel in the office by Friday. Thanks!
There will be a late start on Wednesday, April 28th. School will begin at 10:00am. Our district teachers will be participating in a staff meeting/in-service.
Be sure you have the MES/MJH Family Fun Night marked on your calendar. The fun begins at 5:30pm on Tuesday, May 5th, on the MES playground. Our PTO has been working hard to plan a family night of fun and food.
MONDAY, April 19:
*4th-6th Grade Field Trip
*MHS V. Tennis 3:00pm @ Claflin/Central Plains; Leave @ 11:30am
*MHS JV Tennis 3:00pm @ Dodge City; Leave @ 1:30pm
TUESDAY, April 20:
*2nd-3rd Grade Field Trip
*MHS Blood Drive
*MHS V. Golf 3:00pm @ Plains/SWH; Leave @ 1:30pm
WEDNESDAY, April 21:
*Kindergarten-1st Grade Field Trip
*MHS Science Club Field Trip to Alabaster Caverns; Leave @ 7:00am
THURSDAY, April 22:
*MJH Track 11:00am @ Cimarron; Leave @ 9:30am
*MHS Tennis 3:00pm @ Dodge City; Leave @ 1:30pm
*MHS JV Golf 3:00pm @ Meade
FRIDAY, April 23:
*SENIOR PANEL PICTURES DUE TODAY
*3rd Grade Wax Museum
*MHS Track 3:00pm @ Holcomb; Leave @ 12:15pm
SATURDAY, April 24:
*MHS Tennis 9:00am @ Garden City; Leave @ 7:15am
*Treston Cook 5K Color Blast Run 2:00pm @ City Park; registration @ 1:15pm