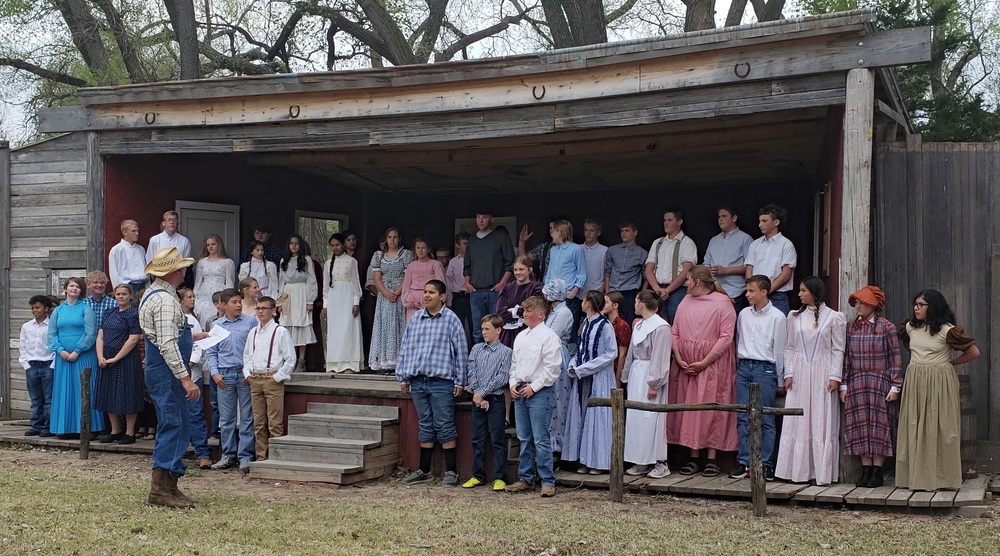 May 03 - 08
Stacy Cordes
Sunday, May 02, 2021
It's May, the final countdown month. It is hard to believe it is already May.
Meade High would like to invite you to A Night in the Arts on Monday, May 3rd at MHS beginning at 7:00pm. You will be entertained by our MHS Choir and Band. Our Forensics team will present their one-act play at 7:45pm. Our Industrial Arts students will have some of their projects on display in the Commons. It will be a great night to celebrate our talented MHS students!

The AVHS will be at MHS Tuesday morning to perform student-athlete physicals. The cost of the physical is $25.00. Any student planning to participate in a KSHSAA-sponsored sport will need to have a physical on file at MHS prior to the start of next year's sports season. Physicals can also be completed by your family physician at a later date. The physical form can be found at https://5il.co/s416 AVHS will be at MES/MJH on Tuesday, May 11th for the 2nd-8th grade boys' physicals and 6th-8th grade girls' physicals.
5th - 8th Grade Concert in the Park: The "Concert in the Park" on Tuesday, May 11, will start off with hotdogs for everyone at 6:00 pm in the City Park. The concert will follow with the 5th - 8th grade vocal and instrumental groups performing. Please bring a lawn chair or a blanket to sit on during the concert. It is exciting to be able to perform live again. We are looking forward to a great evening together in the city park.
CALENDAR CHANGE: The MES Field Day has been moved to Tuesday, May 18th beginning at 1:00pm. This will be for our Kindergarten through 6th grade students. Regional Track will take place Thursday, May 20th at Greensburg/Kiowa County. School will be dismissed for the year on Thursday, May 20th at 1:30pm.
MONDAY, May 03:
*MHS-NHS Induction 6:00pm @ MHS
*MHS A Night in the Arts Showcase 7:00pm
TUESDAY, May 04:
*MHS Physicals 8:15am @ MHS
*MHS V. Golf @ Montezuma/South Gray 3:00pm; Leave @ 1:30pm
*MES/MJH PTO Family Fun Night 5:30pm @ MES/MJH
WEDNESDAY, May 05:
*Senior Luncheons 11:30am
THURSDAY, May 06:
*MHS Service Learning Day
*MJH Track 3:00pm @ Ashland; Leave @ 1:30pm
FRIDAY, May 07:
*MHS Regional Tennis 10:30am @ Dodge City; Leave @ 8:00am
*MHS Track 3:00pm @ Lakin; Leave @ 12:15pm
*MHS Golf 3:00pm @ Stanton Co; Leave @ 12:30pm
SATURDAY, May 08:
*MHS Regional Tennis 9:00am @ Dodge City