MHS was proud to take 16 students to Fort Hays State University to compete in the Math Relays. Meade finished 8th as a school. Placing in the top 12: Event 1: Using Number Sense Alex Zortman 8th Kate Parker 11th Team (Abby Zortman, Holly Reimer, Liz Hawley) 3rd Event 3: Algebraic Manipulations Team (Abi Gipson, Kate Parker, Evie Strickland) 11th Event 4: Informal Geometry, Measurement Team (Gipson, Parker, Strickland) 3rd Team (Maya Doney, Danny McLachlan, Ethan Friesen) 10th Event 5: Applications of Algebra, Arithmetic Team (Gipson, Parker, Strickland) 2nd Team (Harrison Bachman, Logan Keith, Abby Zortman) 11th Event 6: Calculations with Calculators Team (Liz Hawley, Lauren Goff, Holly Reimer) 11th Also placing in the top 20: Walker Koons, Alyssa Gipson and Ryleigh Foster CONGRATULATIONS to our MHS Math Team! We are proud of YOU!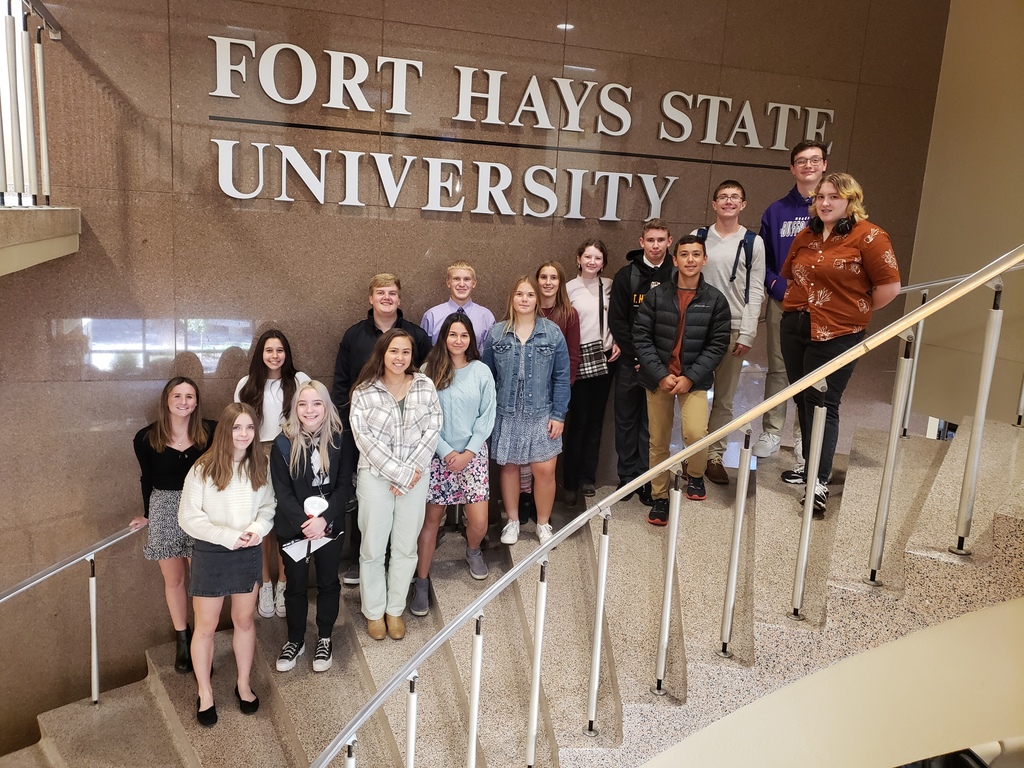 MJH Basketball vs. SWHJH Monday, November 14th @ MJH Good luck, Lady Buffs and Buffaloes!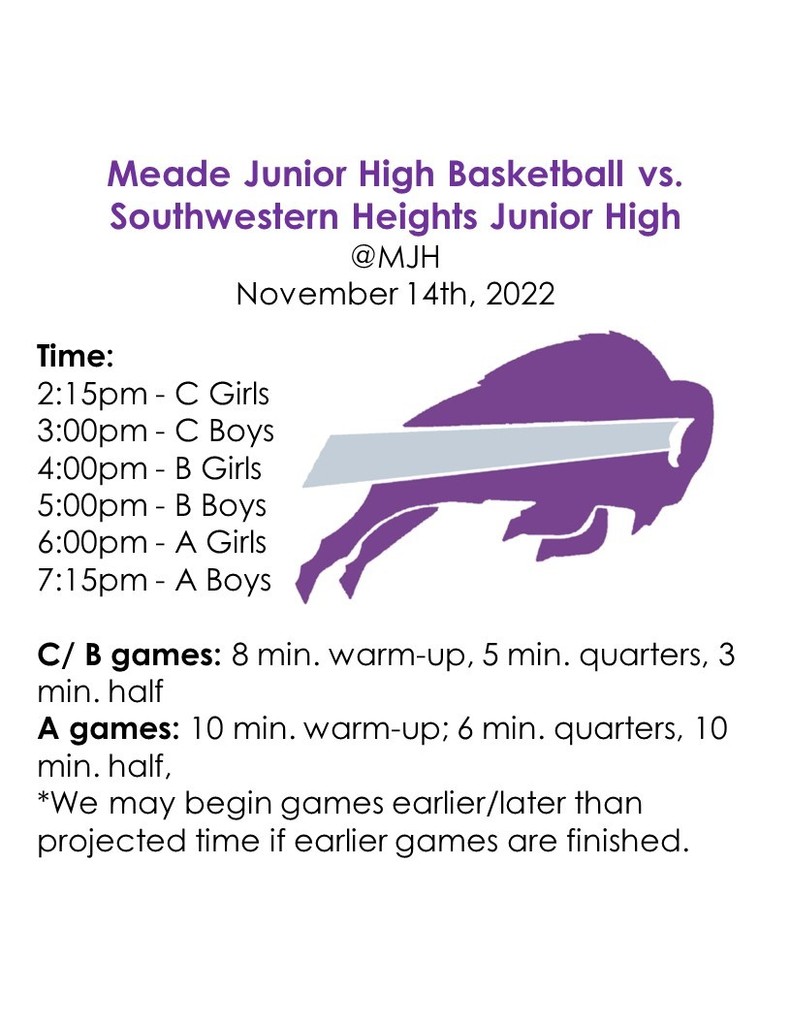 Fentanyl: You can't feel it, see it, smell it, or taste it. According to the DEA it only takes 2 milligrams of Fentanyl to be lethal (
https://www.dea.gov/onepill
). It is important that as educators, parents, family members, and friends, we are aware of the dangers of the drug, how it can be accessed, and how to recognize mental and physical effects of Fentanyl. Attached is a video for parents and families that is meant to share the dangers of Fentanyl.
https://www.youtube.com/watch?v=sEQHOQdrQJc

Results for MJH Basketball at Bucklin: Our junior high basketball teams are off to a great start! All our teams coming home with a nice win. Good work, MJH Basketball! A Girls won 40-9. B Girls won 17-14. C Girls won 12-3. A Boys won 60-18. B Boys won  29-8. C Boys won 12-2.

MHS Football Sectional Playoffs vs. Hill City Kickoff is set for 6:00pm on Friday, November 11th. GOOD LUCK, MHS!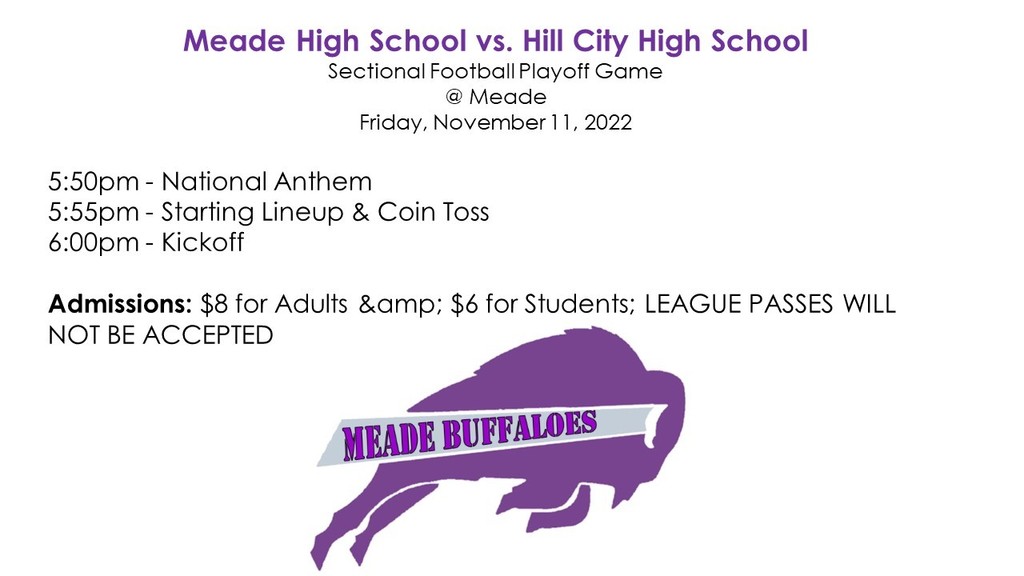 MJH Basketball vs. Bucklin Information Place: Bucklin Date: Thursday, November 10th Time: 4:00pm GOOD LUCK, MJH Basketball!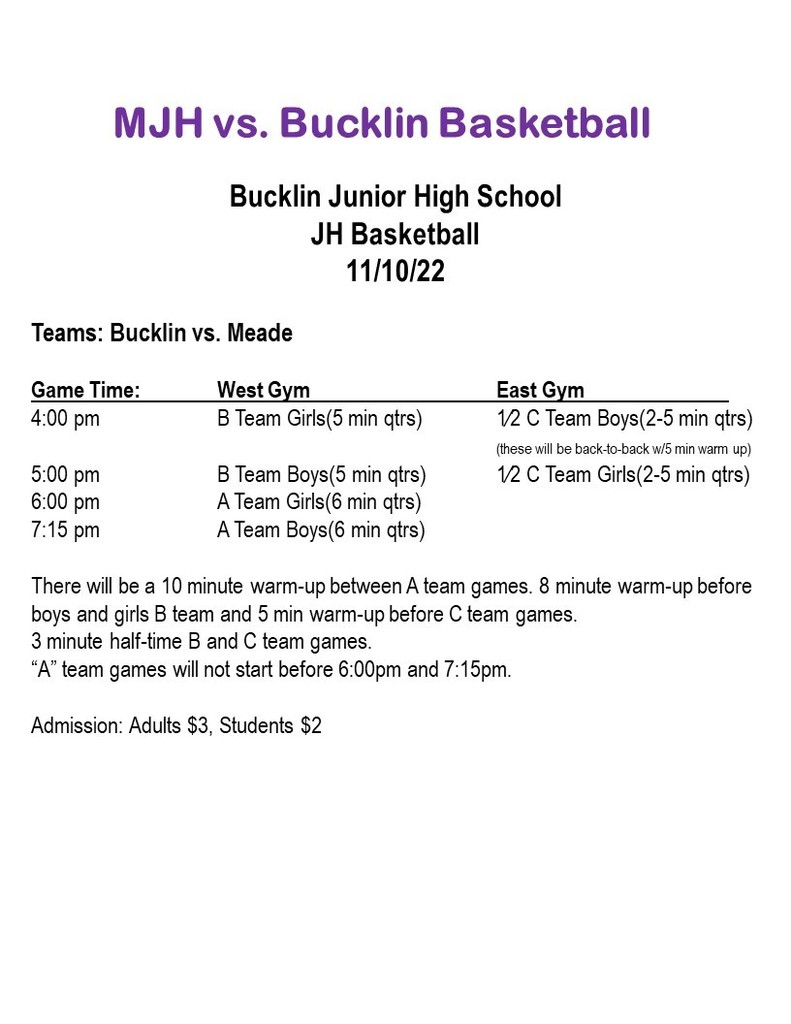 Our MHS Key Club invites the public and all area veterans to their Veteran's Day Celebration and Reception. Our MHS students have prepared a program of entertainment and gratitude to honor our veterans. The celebration will take place on Friday, November 11th, beginning at 10:30am at MHS.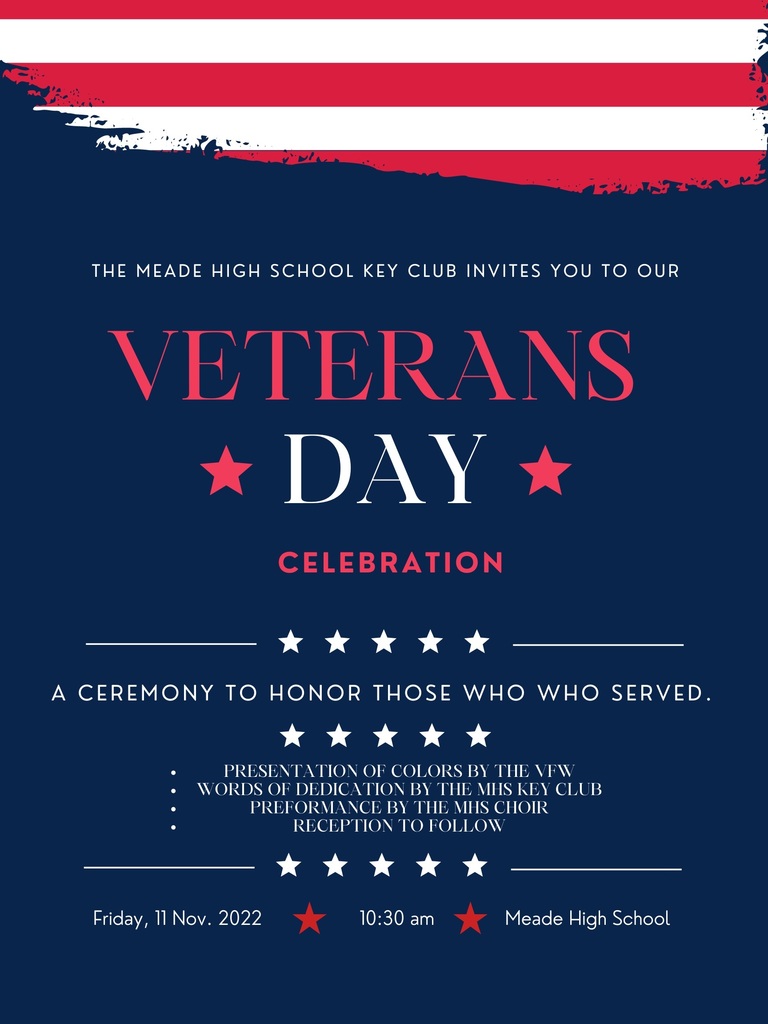 A reminder that on Monday November 7th there is no school. Teachers and staff will be attending an in-service.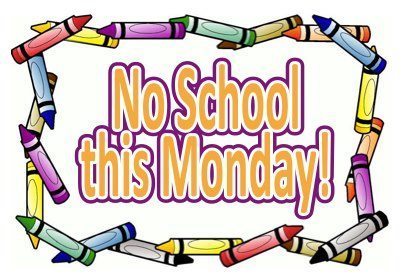 Make plans to attend the MHS Friday Night Football Tailgate! Date: Friday, Nov. 4th Where: Northwest corner of the football field, near the concession stand. Time: 5:00pm Game Kick-off: 6:00pm A BIG BUFFALO THANK YOU to the tailgate sponsors! We appreciate your support!

CONGRATULATIONS to our MHS Volleyball Lady Buffaloes receiving SPIAA League Honors! Way to work, Lady Buffs! CC Krier - First Team Carlie Martin - First Team Harley Paul - Honorable Mention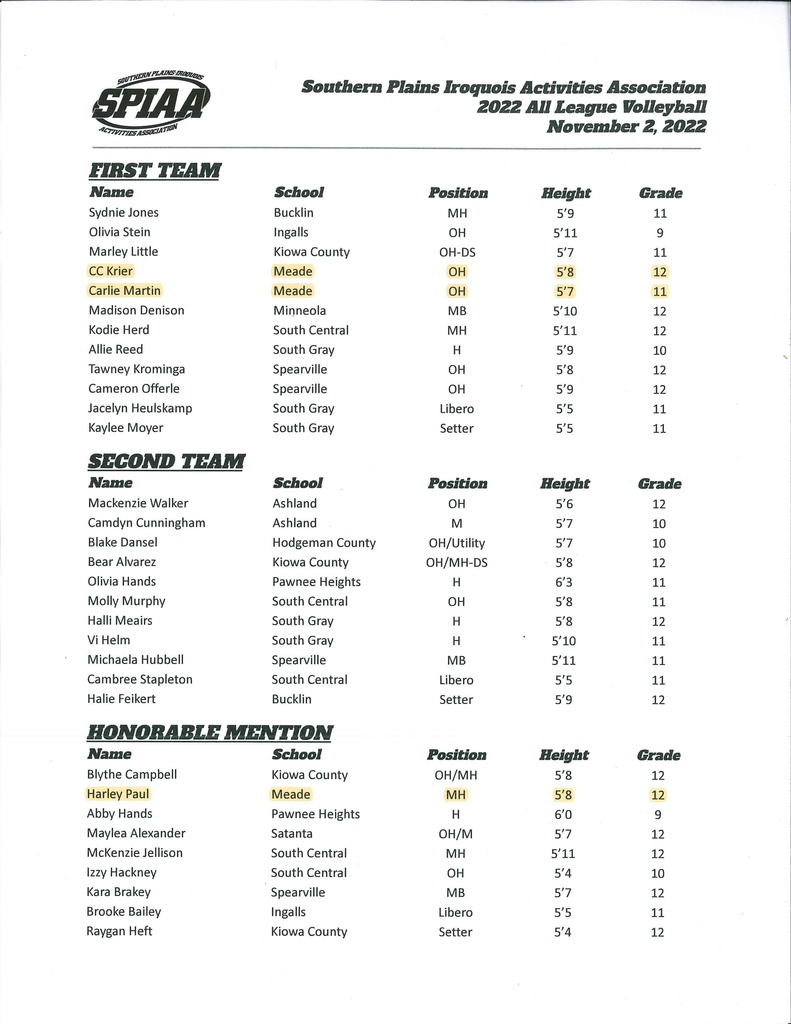 MHS Regional Football @ Meade vs. Quinter Friday, November 4th 5:50pm National Anthem 5:55pm Starting Lineup/Coin Toss 6:00pm Kickoff (Please note the early start time.) Admission: $8 for Adults; $6 for Students; LEAGUE PASSES WILL NOT BE ACCEPTED GOOD LUCK, Buffaloes! WIN Regionals!

Meade Elementary parents, with the nice day in store for us at 2 PM today students in Pre-School through Third grade we will walk east down Grant street to the Lone Tree Retirement Center today. Parents are welcome to line Grant street to take pictures as the classes travel to Lone Tree.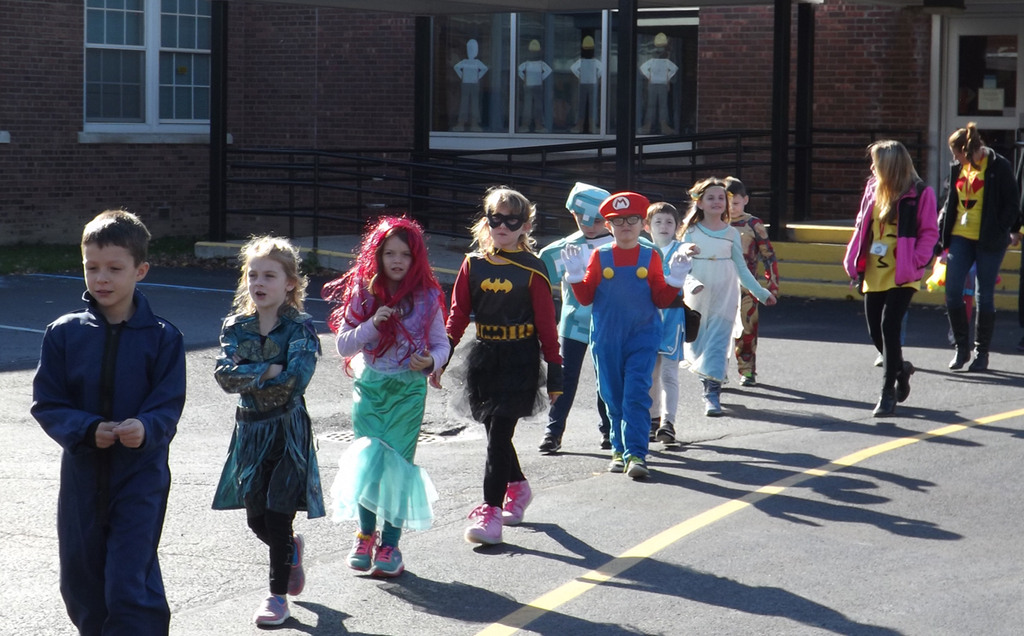 CONGRATULATIONS MHS Cross Country! Our Buffaloes are the State Championship Runners-up! Logan finished State with a 2nd place medal. Both of our Lady Buffs made the medal stand. Madi earned 5th place and Maya came in at 17th. Way to work! We are proud of YOU!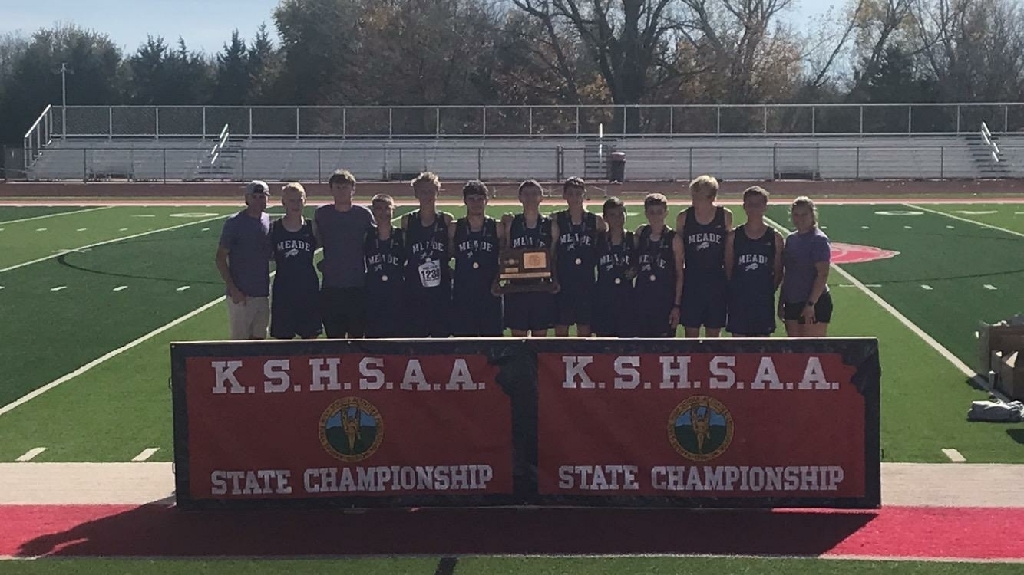 MHS STATE CROSS COUNTRY INFORMATION: The State Championships will be held Saturday, October 29th at the Wamego Country Club. Our Lady Buffs will start us off with their race at 11:10am. Our Buffalo team will run at 12:55pm. Ticketing/Admission Price: $10 for everyone kindergarten and older. Wamego will use Go Fan Digital Ticketing. Parents and fans are encouraged to purchase tickets digitally in order to skip the line in front of them and reduce the line behind them. The NFHS Network will stream the Wamego races. Please visit KSHSAA.org for more information and to purchase tickets online. GOOD LUCK, MHS Cross Country!

MES/MJH is proud to announce the students achieving High Honors and Honors for the first term. Students receiving High Honors have earned all A's for the term. Students receiving Honors have earned all A's and B's for the term. Well done, MES/MJH students!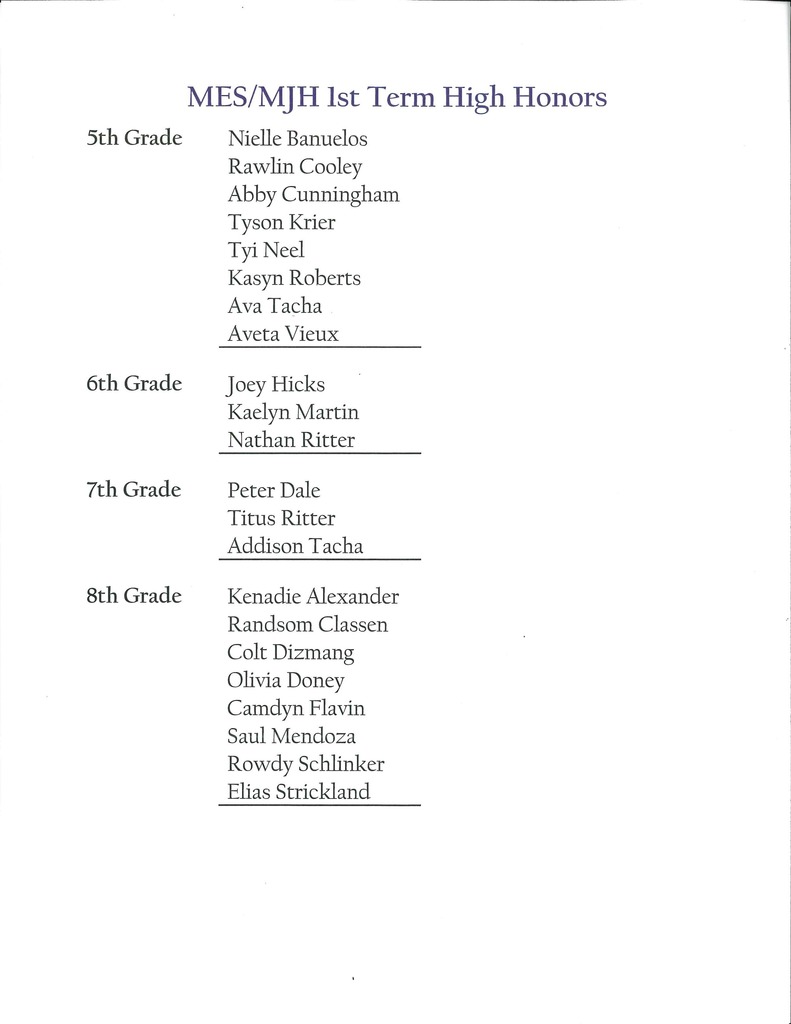 MHS STATE VOLLEYBALL INFORMATION: Our Lady Buffs will begin play Friday morning at 8:30am against Winchester-Jefferson Co. North. Tournament Admission Prices - $10.00 for everyone. (Friday and Saturday are separate tickets/admissions.) Outside food and drinks, noisemakers, balloons, confetti, and crepe paper are not permitted in the tournament facilities. Tickets can be purchased in advance through the site below.
https://www.dodgecity.org/971/2022-KSHSAA-1a-DI---2a-State-Volleyball
GOOD LUCK, MHS Lady Buffaloes!

YOU'RE INVITED! Please join us for the MHS Volleyball and Cross Country send-offs! Our State-Bound teams will leave the high school at approximately 2:30pm Thursday, head west to Highway 23, then make their way to MES/MJH. MHS Fans can honk, wave, and cheer from the stoplight intersection or join our MES/MJH students in front of the grade school. Good luck, MHS! WIN State!

Meade Rec Information: There will be a special Rec Meeting on Wednesday, October 26th at 5:30pm at the Wellness Center.

Meade High School Football vs. Ness City High School @ Meade Thursday, Oct. 27th, 2022 6:50pm - National Anthem 6:55pm - Starting Lineup & Coin Toss 7:00pm - Kickoff Admissions: $4 Adults; $3 Students; SPIAA League Passes will be accepted. GOOD LUCK, MHS Buffaloes!

Today the PS and 2nd grade students took in the fall fun at the Autumn Hills Pumpkin Patch. A big thank-you to the teachers and parents today for planning and helping through out the day while enduring the chilly air!