And they're off! Good Luck at State! Thank you Meade Co Sheriff's office for providing an escort out of town. Great group supporting our Buffs this morning.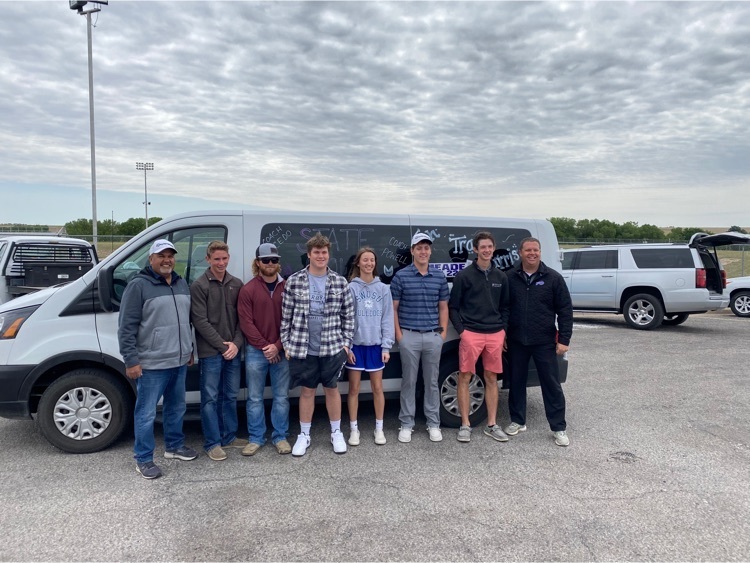 There will be a State sendoff for our MHS Golfers tomorrow (Sunday) at 11 am. They will leave the HS and head East to Hesston where they will join other top golfers from the State. All are invited to join in and show them support! Of course you can arrive prior to 11 to take pictures with our Buff golfers.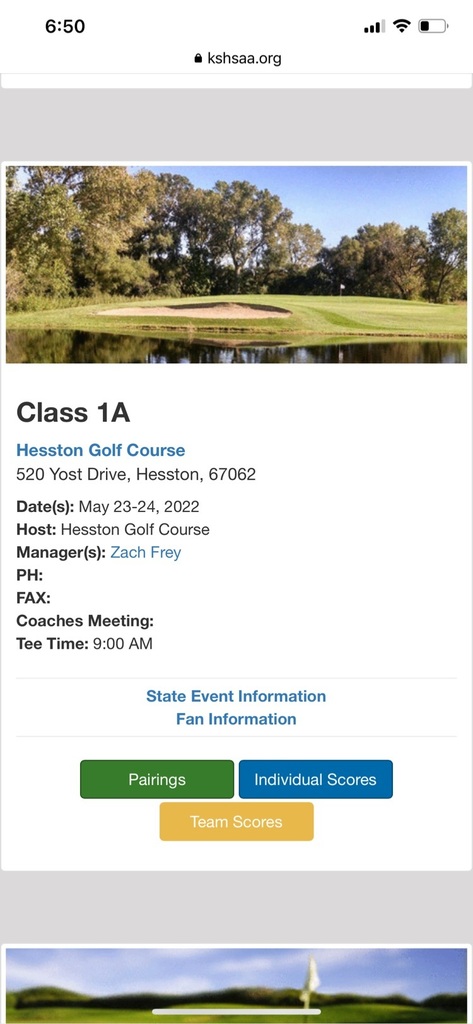 CONGRATULATIONS to our MHS Track teams! Our boys earned 95 points to be the REGIONAL CHAMPIONS! They were 35 points ahead of 2nd place. Our girls took 3rd with 74.5 points, 3.5 points behind 1st place. Way to work, MHS Track! #WeR226 #MeadeBuffaloes #MHSTrack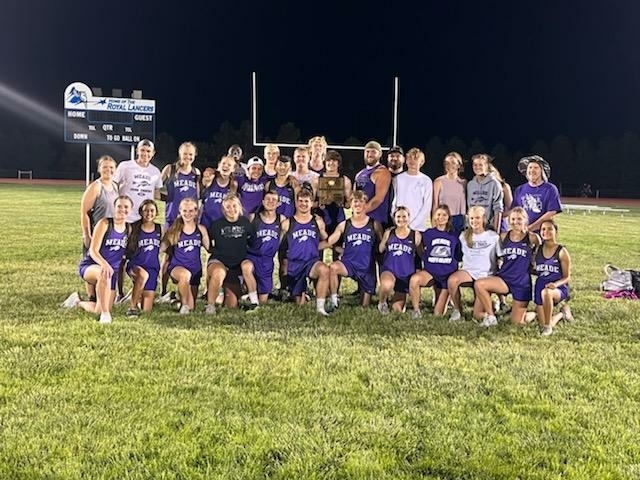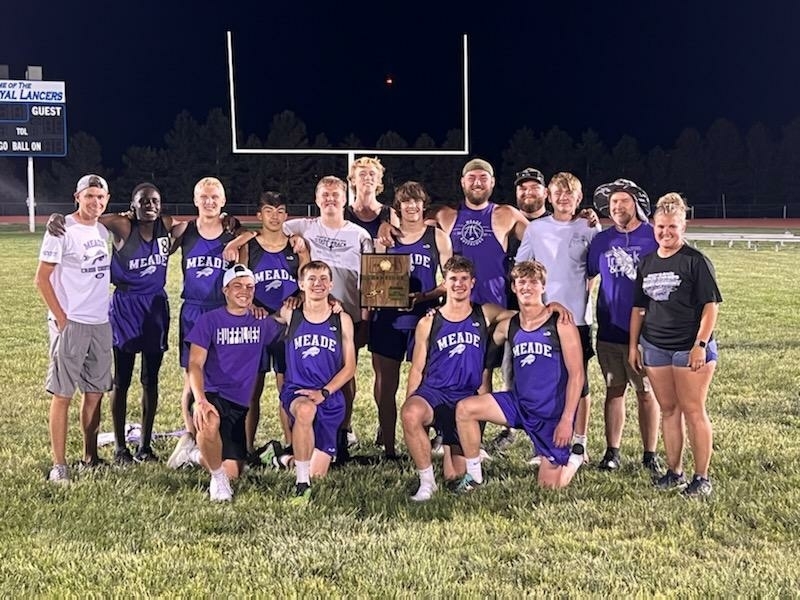 SUMMER MENUS for May 23-31 All breakfasts and lunches will be FREE for children 1-18 years old. Meals will be served from the MES/MJH cafeteria. Meals can be picked up or eaten in the school cafeteria. Breakfast will be served from 7:40-8:10am. Lunches will be served from 11:40am-12:15pm. The next day's breakfast can be picked up with lunch. This would allow parents/guardians to make pick-up trip per day. Please remember children can only receive ONE breakfast per day. EX: If your child takes Tuesday's breakfast home on Monday during the lunch pick-up, then she/he can not receive another breakfast Tuesday morning. USD 226 will provide meals from Monday, May 23rd until Thursday, June 30th.


Awesome "Murder Mystery" performance tonight by the MHS Forensics students. Guess we know the criminal now!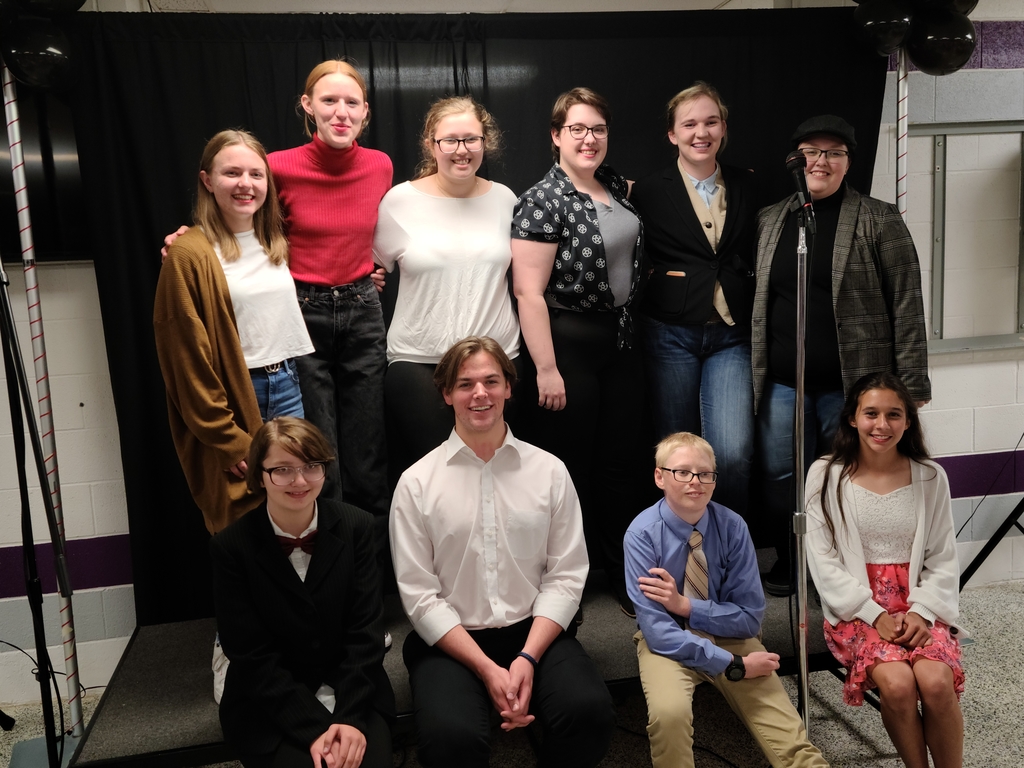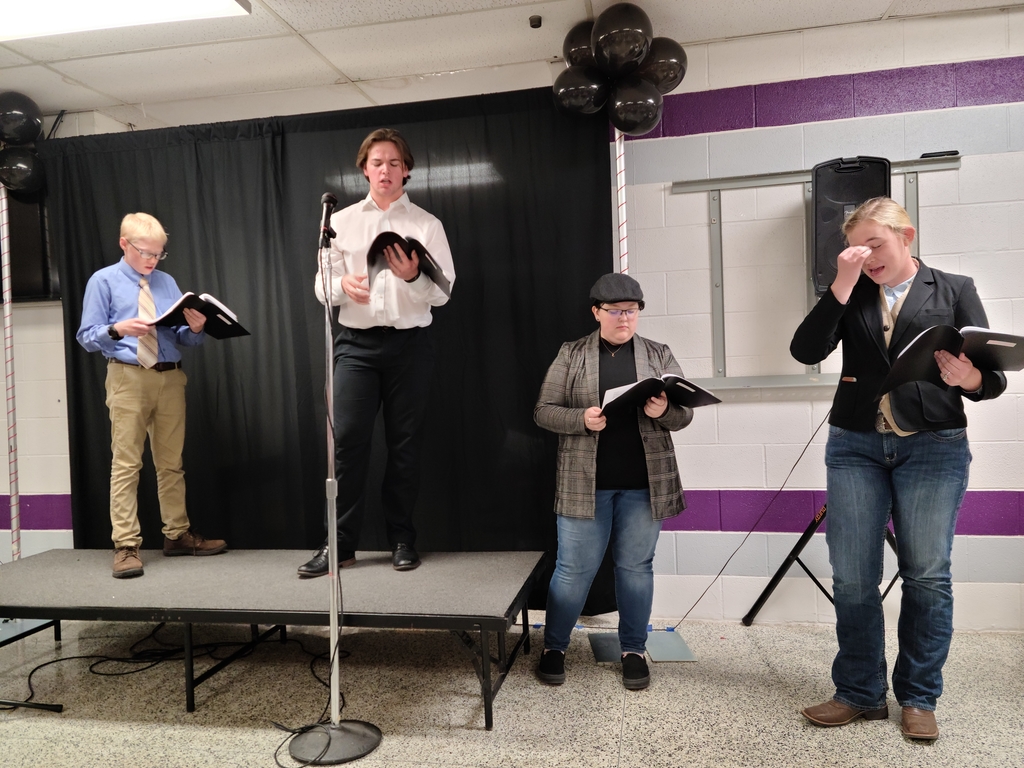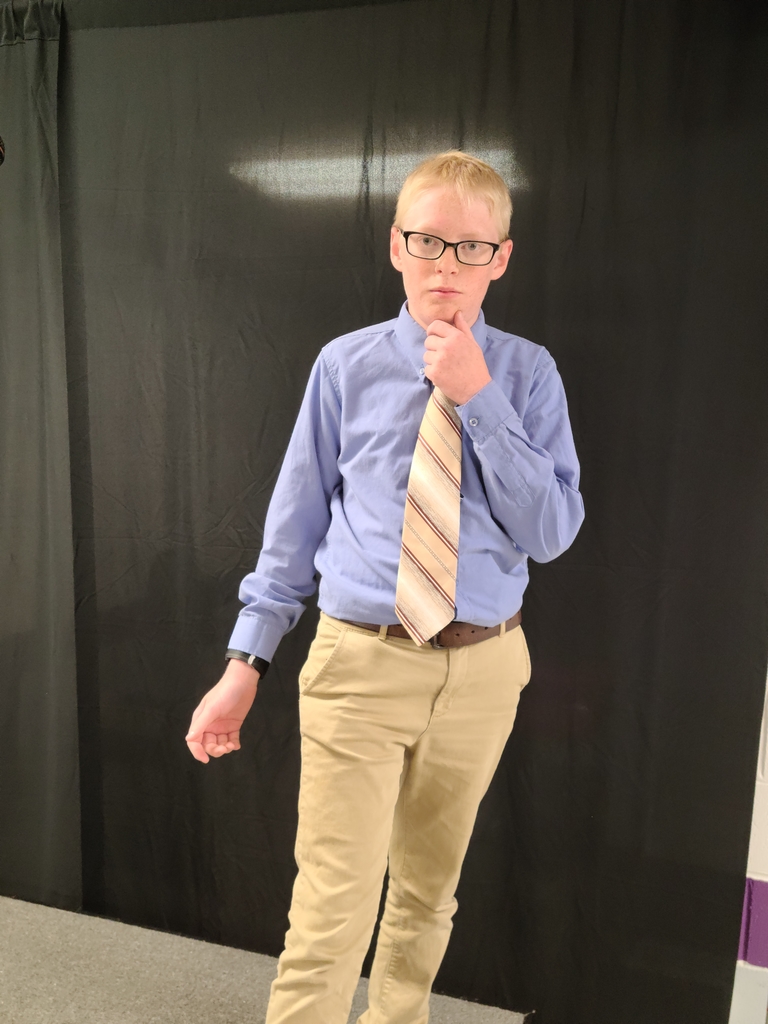 Reminder - 10:15 am late start for school tomorrow. Early dismissal at 1 pm on Thursday.

MES FIELD DAY - Wednesday, May 18th Field Day for Kindergarten through 6th grade students will begin at 1:00pm at MHS on the football field. Our 7th grade students will be assisting with the events. Regular route buses will leave from the high school at 3:25pm to take students home. Parents may take their children home from Field Day. If you opt to take your student home, please let your student's classroom teacher know before you leave. A bus will also be available to take students back to MES/MJH if they prefer to leave for home from there. Please contact your student's classroom teacher if you have any questions. We are looking forward to a fun Field Day with our students!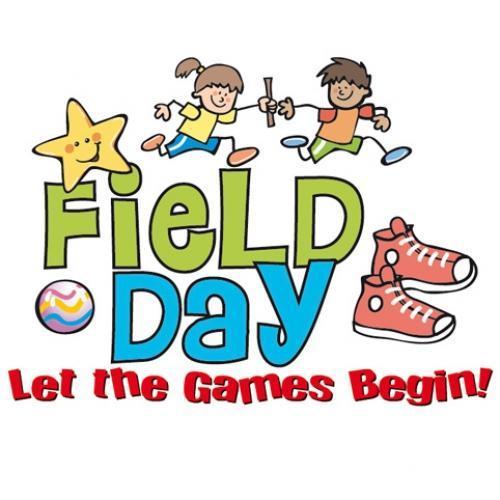 MHS Regional Track at Spearville - 05.19.22 Order of Events Good luck, MHS! #WeR226 #MeadeBuffaloes #MHSTrack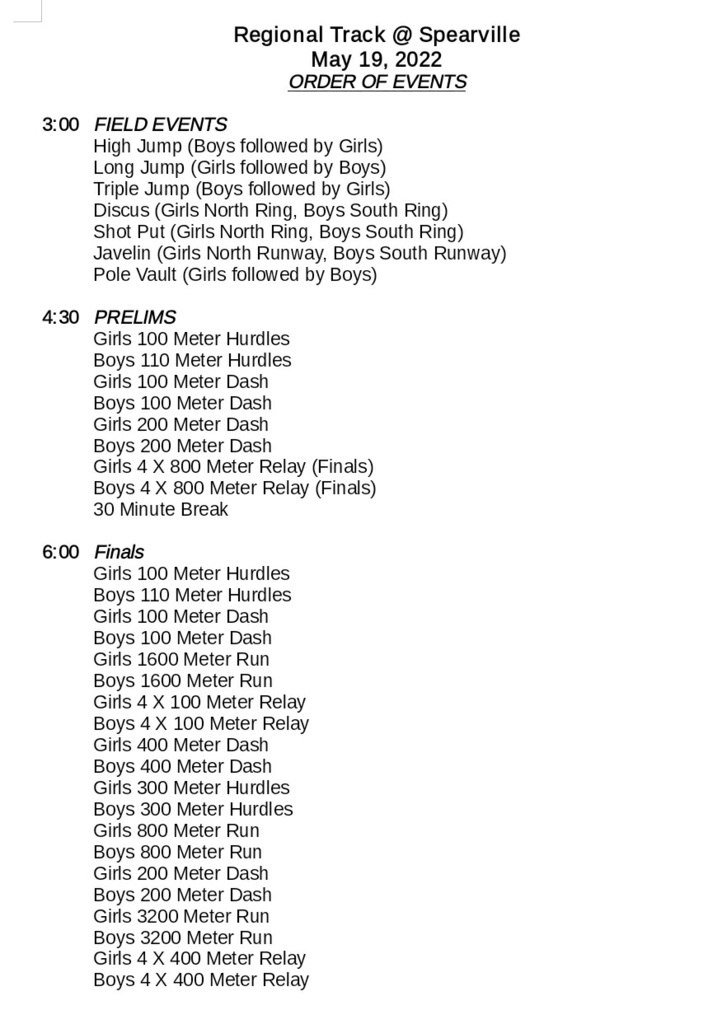 CONGRATULATIONS to our doubles team of Korben Clawson and Nico Rodrigo-Coffe! They earned a 7th place finish at State Tennis. Way to work! #WeR226 #MeadeBuffaloes #MHSTennis

CONGRATULATIONS to our MJH 8th Grade Class! Our 30 eighth grade students are moving on up and out, and they are excited about it. The public is invited to join us in celebrating our students as they are promoted to high school freshmen. The promotion will take place on Monday, May 16th at 7:30pm in the MHS gym. #WeR226 #MeadeBuffaloes #MJH2MHS

CONGRATULATIONS to our MHS Track teams! Our Buffaloes are the 2022 SPIAA League CHAMPIONS! They scored 99 points. Our Lady Buffs also had a great meet earning a 3rd place finish with 90 points! Way to work, MHS Track! #WeR226 #MeadeBuffaloes #MHSTrack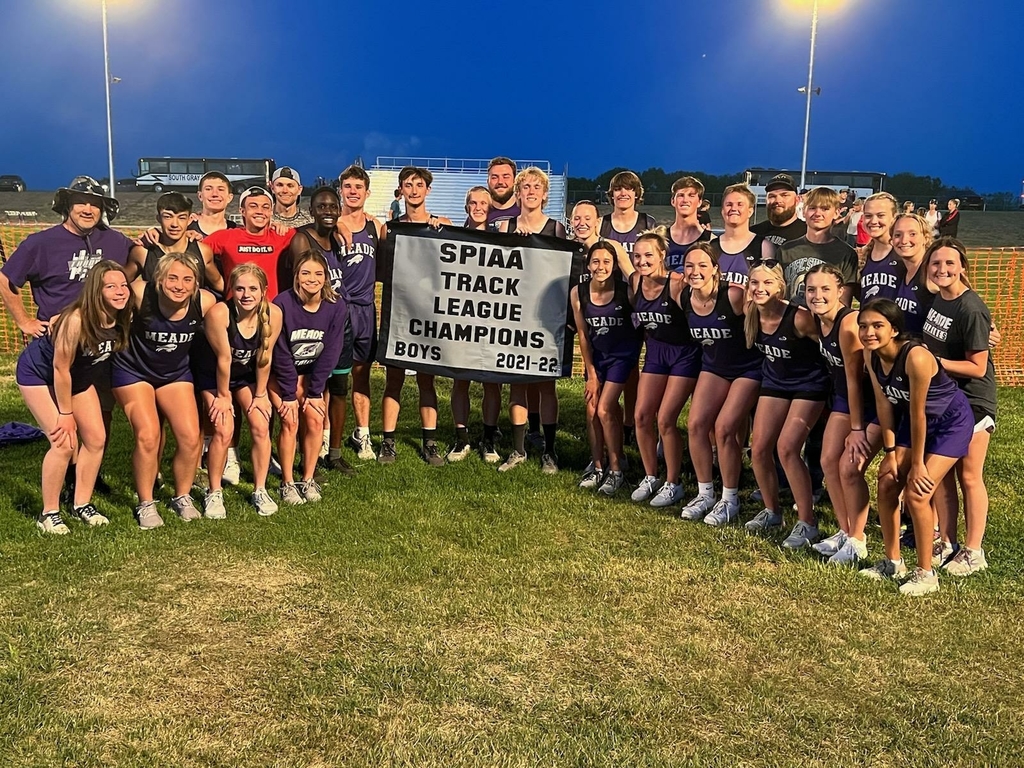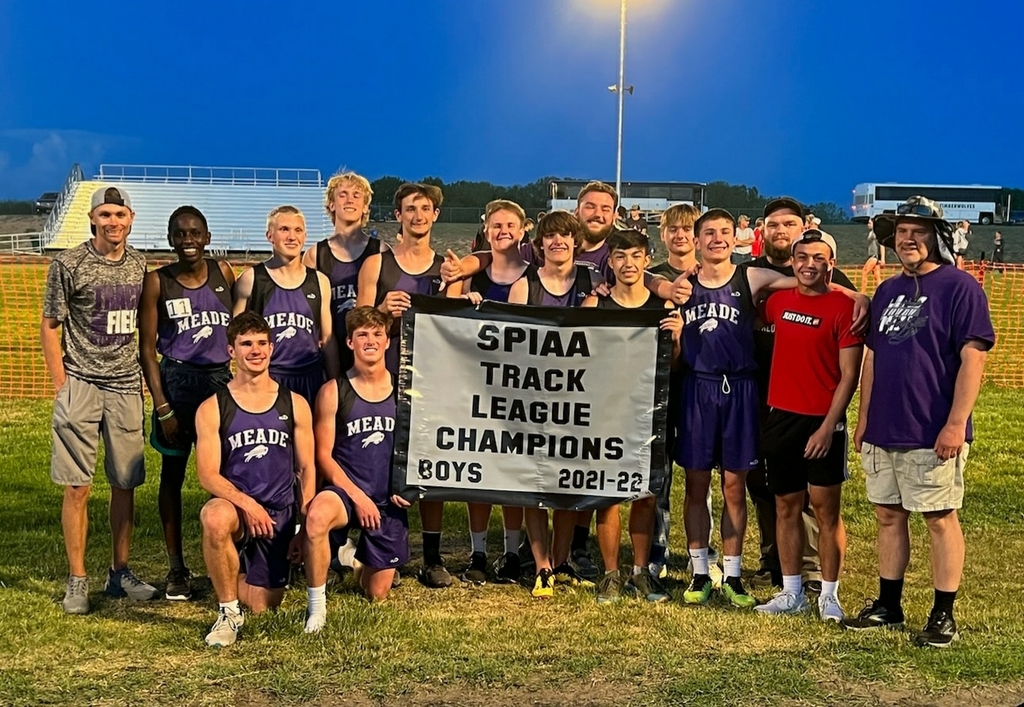 Results for MJH SPIAA Track @ Ashland 05.12.22 Congratulations on a GREAT season! We are proud of YOU!
https://bit.ly/39OmKR6
#WeR226 #MeadeBuffaloes #MJHTrack

Our 3rd graders adopted a cow this school year. Her name is Runner. Runner lives at Rockeyroad Holstein Farm in Sabetha, KS. Our students' trip to the High Plains Dairy gave them a live version of a dairy versus the virtual one they have seen of Runner at her home in Sabetha. Our 3rd graders had a blast at the High Plains Dairy! A BIG BUFFALO THANK YOU to the High Plains Dairy and the Rockeyroad Holstein Farm for providing our students with real-world experiences!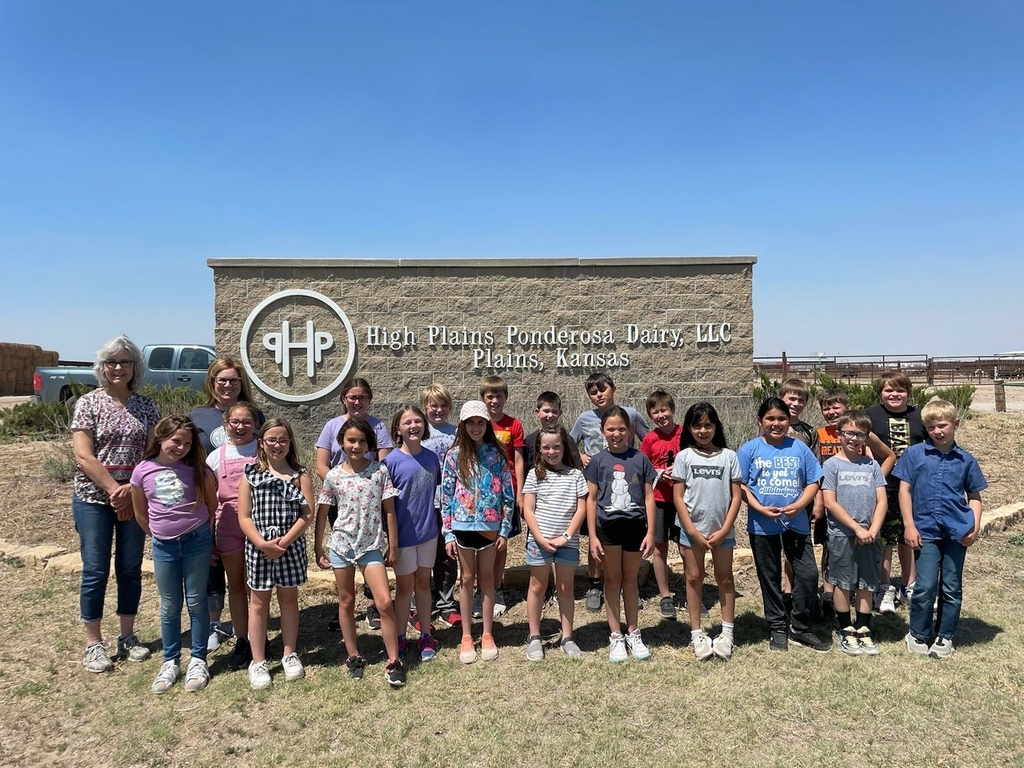 Please join us in celebrating Mr. Harshberger! He began as the MES/MJH Principal. Then he stepped up to the role of USD 226 Superintendent. Now, after 32 years of dedicated service to our district, he is going enjoy retirement. We are grateful to Mr. Harshberger for his commitment to our students, faculty, and staff. The public is invited to attend the come-and-go retirement reception on Sunday, June 5th from 2:00-4:00pm in the MES/MJH Commons.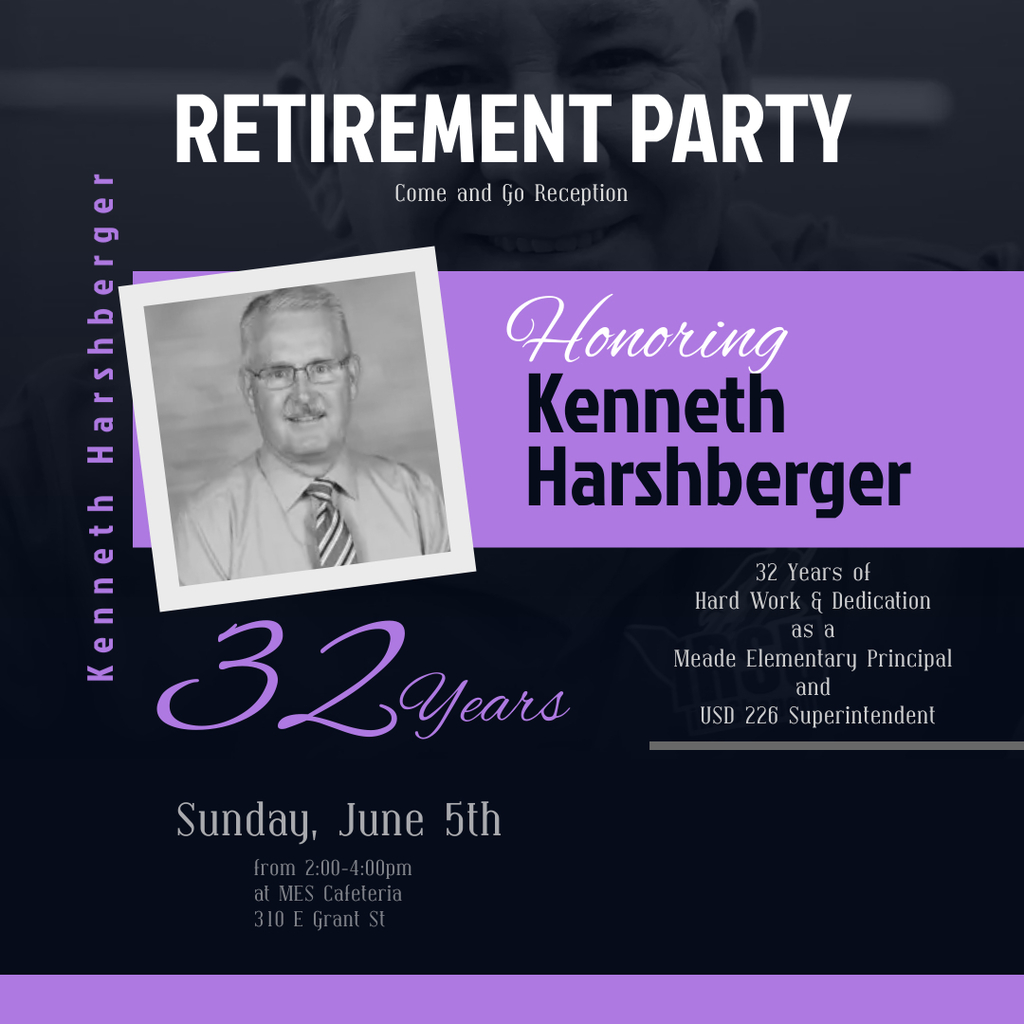 Results for MHS Varsity Golf at Kinsley 05.12.22 The Buffaloes placed 2nd overall. Individual medalist were Ian Unruh with a 5th place finish, and Trace Hegwood with a 9th place finish. Also competing for the Buffaloes were Brayden Norris, Harrison Bachman , Jaryn Knott, and Kaya Hartnett. #WeR226 #MeadeBuffaloes #MHSGolf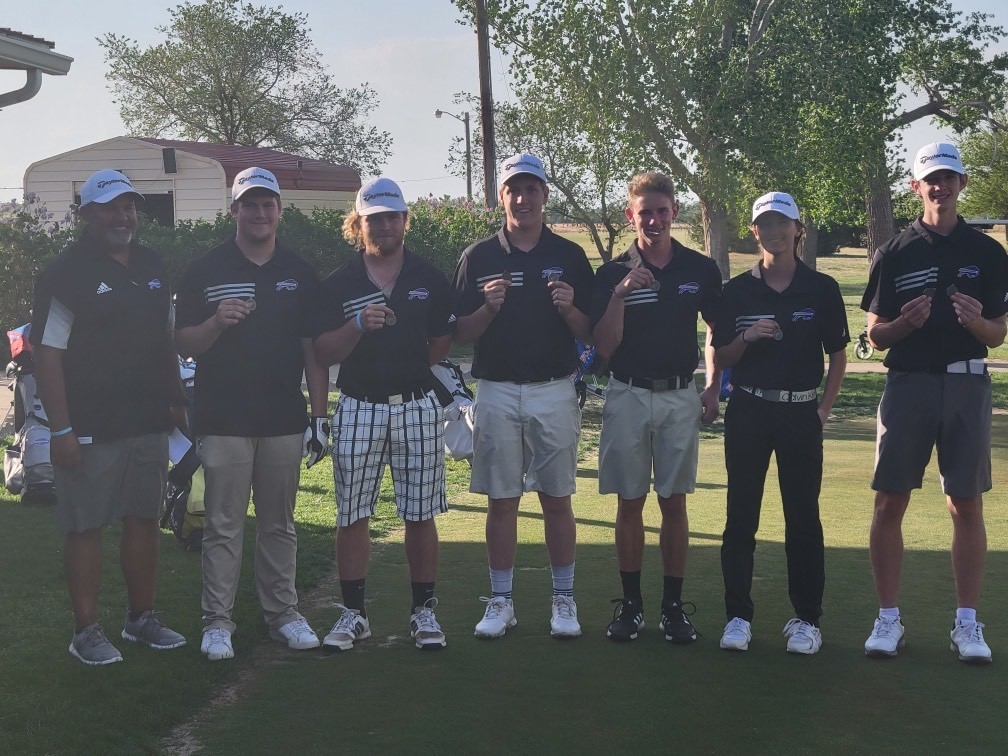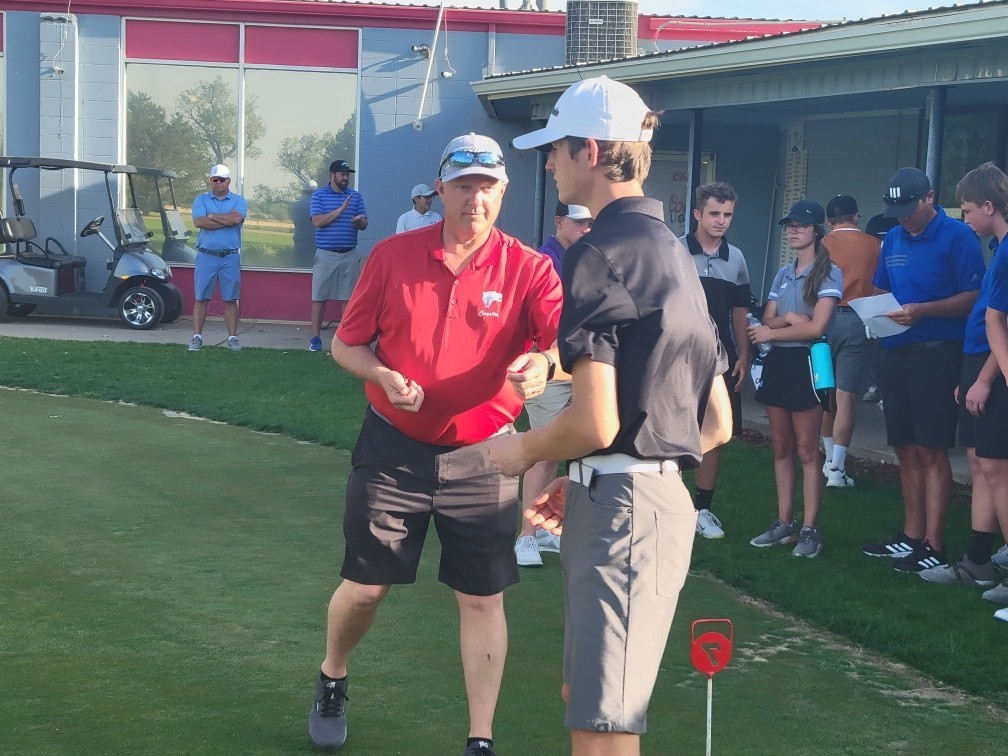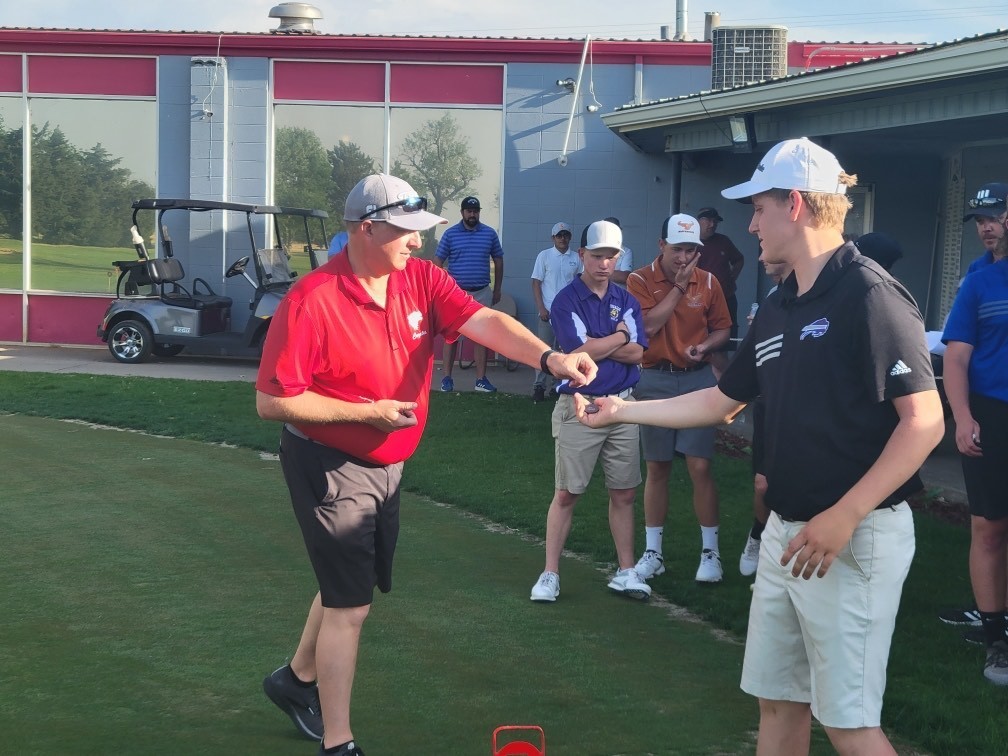 CONGRATULATIONS to our MHS Class of 2022! We are very proud of our 34 graduating seniors and look forward to celebrating their accomplishments. Please join us in celebrating our seniors as they participate in their graduation and commencement ceremony on Sunday, May 15th at 3:00pm in the MHS gym. #WeR226 #MeadeBuffaloes #MHSSeniors #ClassOf2022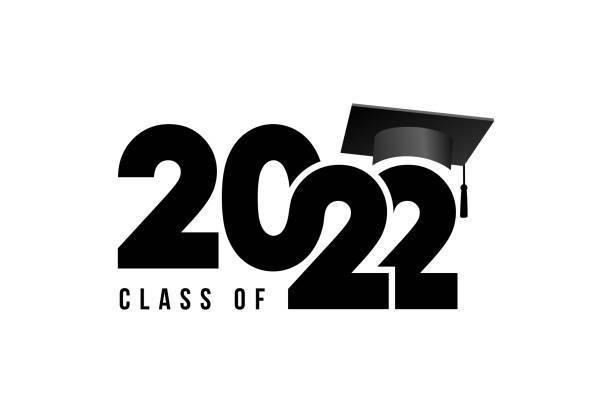 Results for MHS JV Golf at South Gray 05.10.22 Our Buffaloes earned a 1st finish at the Montezuma meet. Johnny McAtee won the meet with a score of 49! Way to go, MHS Golfers! #WeR226 #MeadeBuffaloes #MeadeGolf

STATE TENNIS SEND-OFF! Please join us in a community send-off for our State-Bound tennis players. The team will leave MHS at 12:15pm tomorrow, Thursday, May 12th. They will go from the high school to Highway 23 where they will turn north and cross Highway 54 at the stoplight. They will then proceed to MES/MJH. From there our Buffaloes will head to Prairie Village. GOOD LUCK, MHS Tennis! WIN STATE!