CONGRATULATIONS to our MJH Basketball teams! They finished their season yesterday with the final games of the SPIAA League Tournament. Our Lady Buffs enjoyed a great season and finished in 2nd place at the tournament. Our Buffaloes also had a great season, finishing the tournament in 4th place. Way to work, MJH Basketball!

Let's have a FRIDAY FUNDAY @ MES/MJH! 🤩 WEAR YOUR CHIEFS ❤️💛OR TAILGATING GEAR 🕶️ 🧢 TOMORROW to celebrate the upcoming Super Bowl! 🏈🏆 This is LATE notice so SPREAD THE WORD.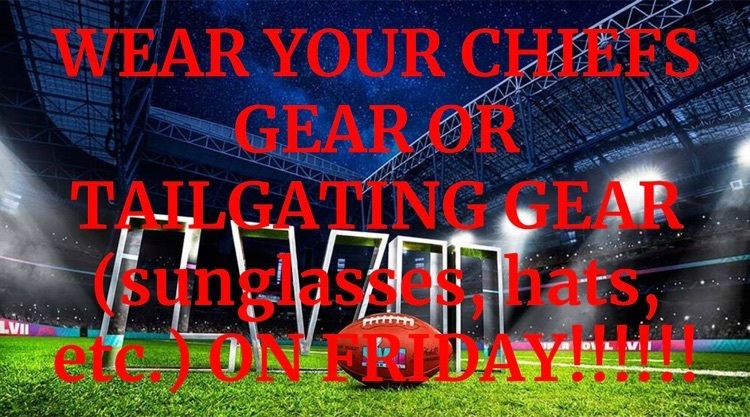 MHS Basketball vs. Ashland *Homecoming Night* Friday, February - 5:00pm Good luck, MHS!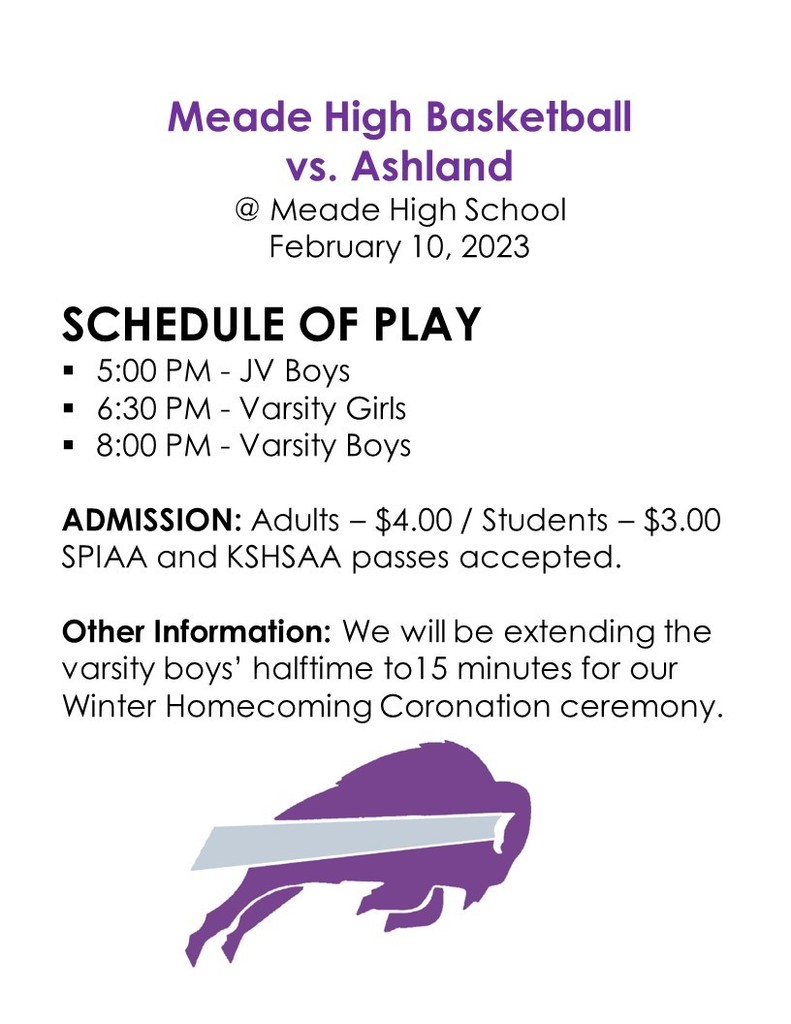 MJH Quiz Bowl News: Our MJH Quiz Bowl team began their season strong! Yesterday, they traveled to Rolla to compete in their first meet and ended with five wins and three losses. They're off to a great start!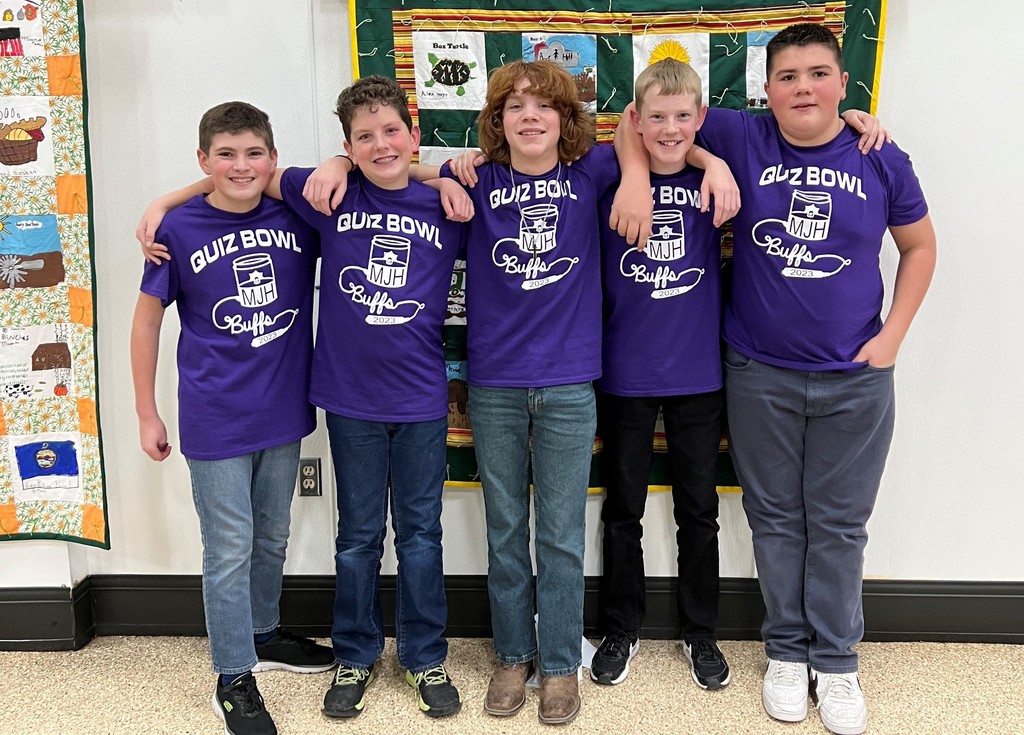 MJH SPIAA League Tournament Update: Our Lady Buffs will advance to the championship game with a 27-16 win over Hodgeman Co.! Our Buffaloes fell to Hodgeman Co. by a score 33-36. They will play for 3rd place Thursday evening. Updated brackets will be posted as soon as they are available. Good luck, MJH Basketball!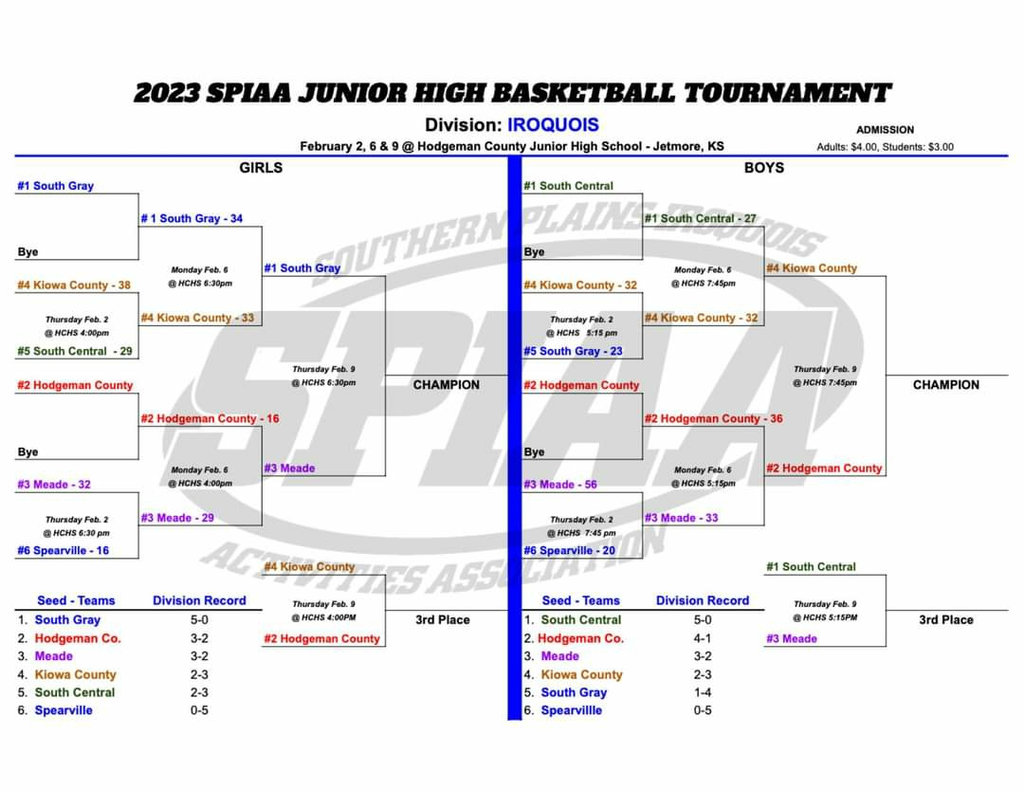 CONGRATULATIONS to our MHS & MJH Powerlifting team on a great performance! Way to work!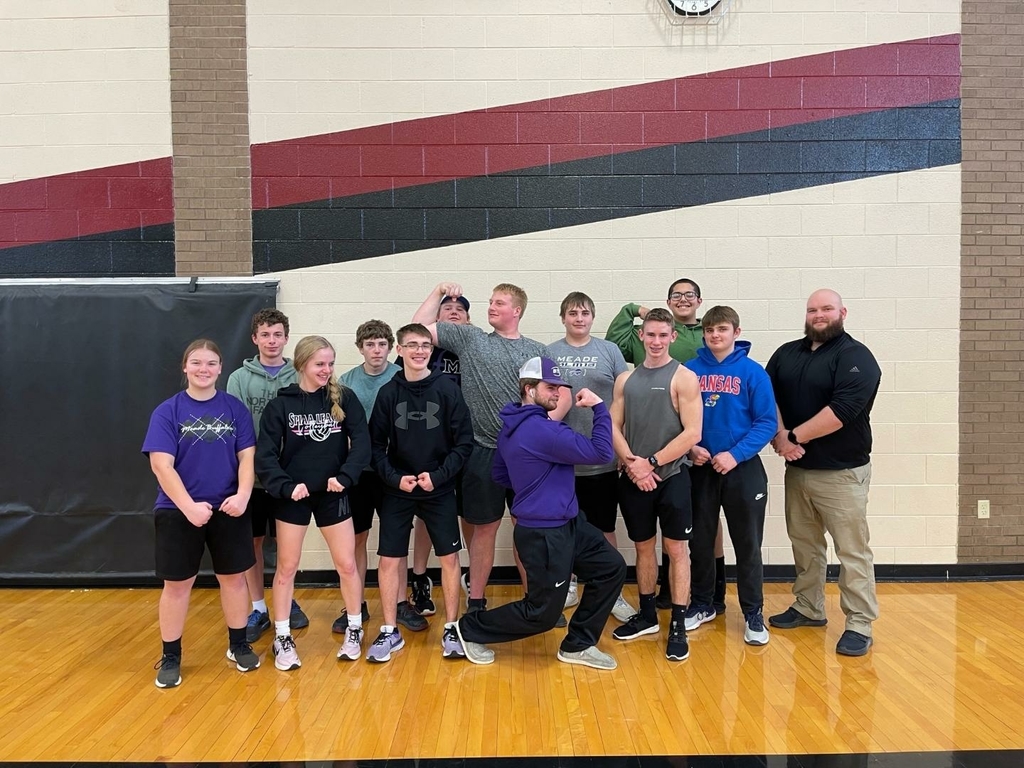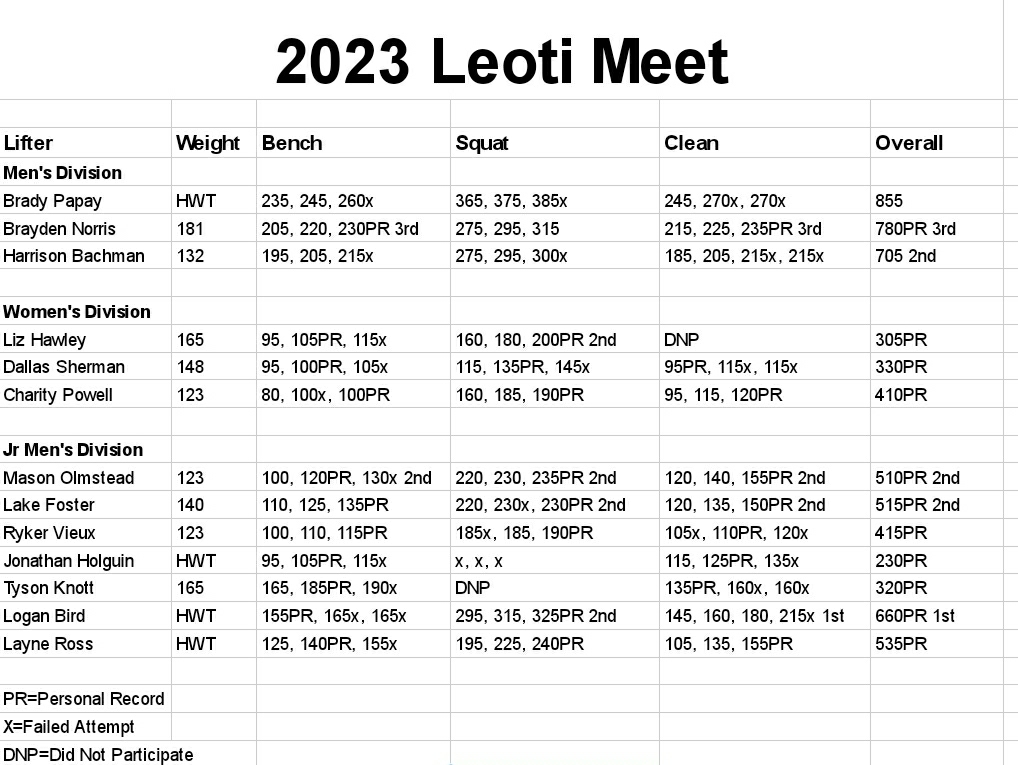 MHS Basketball vs. South Gray @ MHS *MHS Hall of Fame Induction Ceremony* Tuesday, February 7th - 3:30pm Good luck, MHS!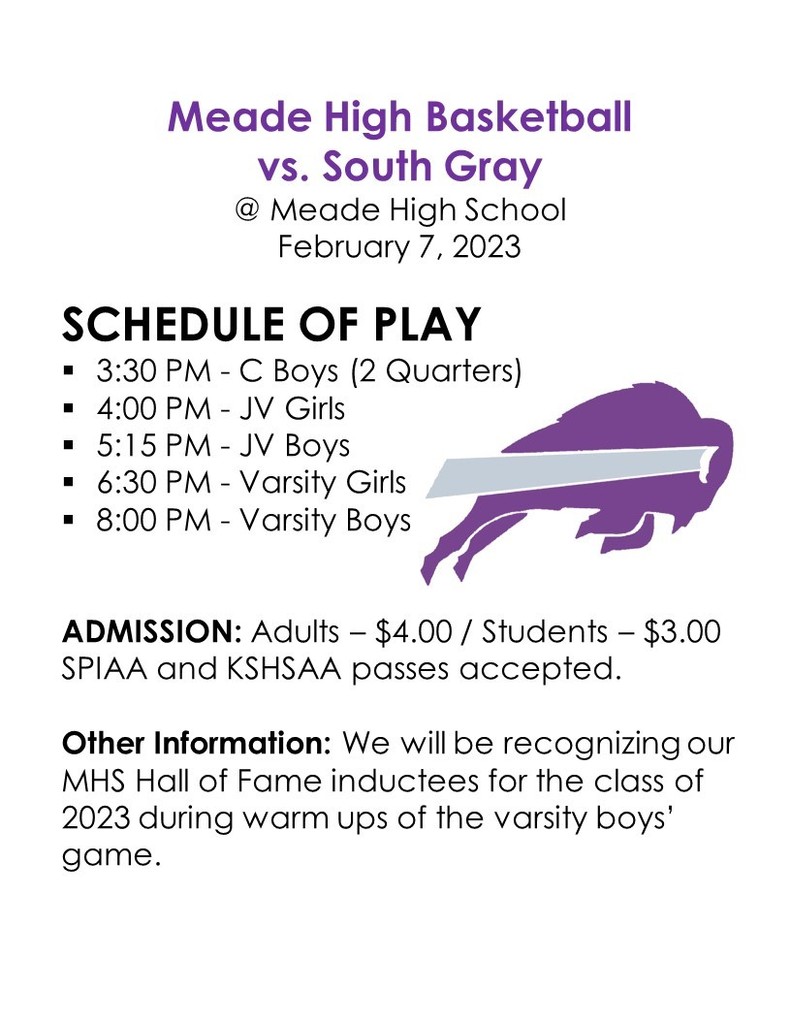 2023 SPIAA Junior High Big Read Award Winners Congratulations to these students and their teacher, Mrs. Friesen! Olivia Doney - GOLD* - Creative Writing: Short Story Rowdy Schlinker & Camdyn Flavin - GOLD -Digital: Stop Motion Movie/Book Trailer Titus Ritter & Chet Powell - SILVER - Creative Writing: Song Ellie Zortman - SILVER - Artwork: Mixed Medium Ernie Driedger - BRONZE - STEM: Wooden Bike Bryce McDowell - SILVER - Graphic Design Micheal Lowery - BRONZE - STEM: Metal Bike (Welding) Saul Mendoza - BRONZE - Artwork: Painting Sayler Stapleton - SILVER - Artwork: 3D Elias Strickland - SILVER - Artwork: 3D *Award of Excellence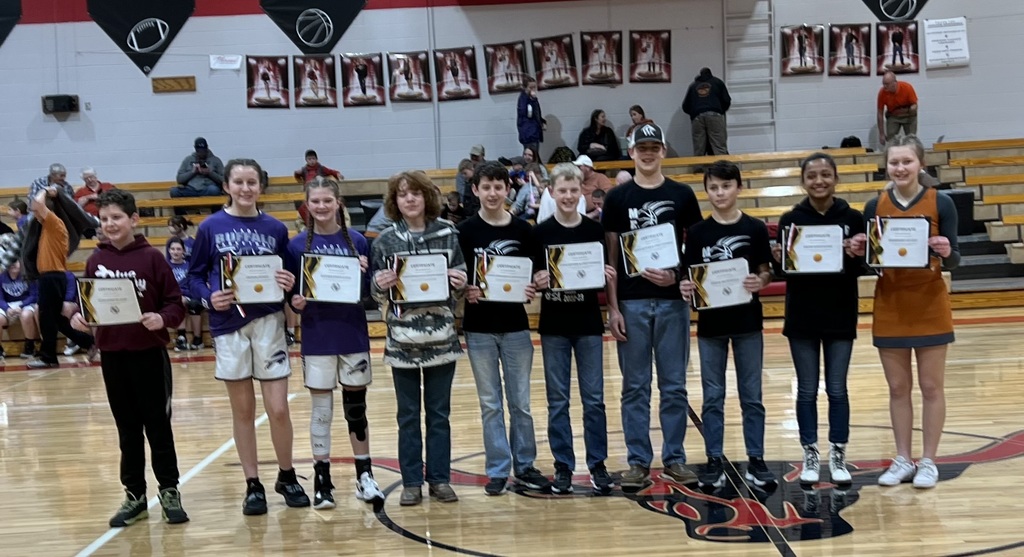 Meade High School After Prom News During the next three home basketball games our After Prom committee will be selling raffle tickets for a nice cooler filled with lots of fun things. The drawing will be held on Tuesday, February 21st. Our After Prom committee is hosting a walking taco on Tuesday, February 21st. Thank you for supporting our MHS After Prom!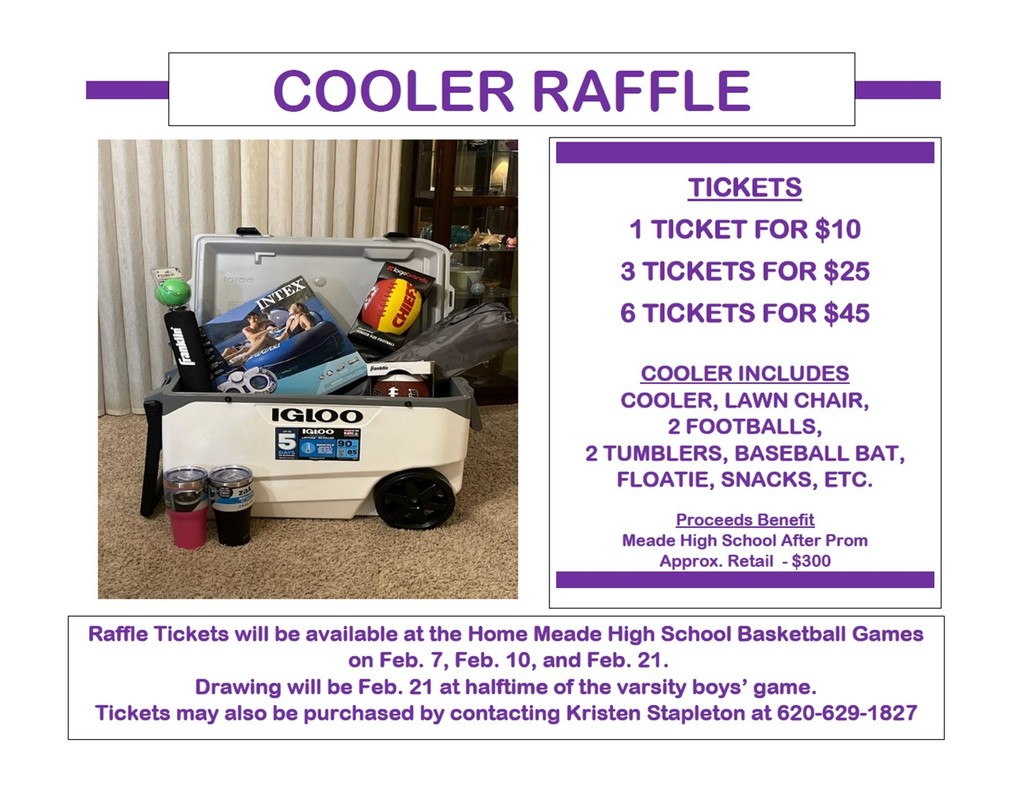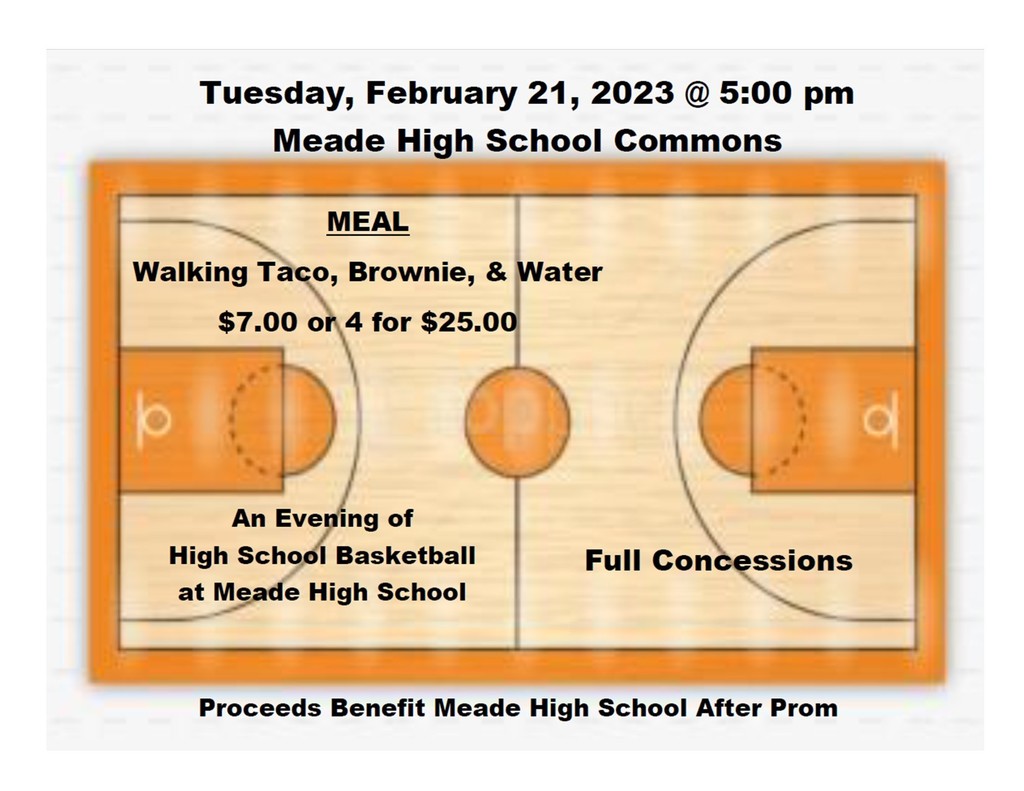 CONGRATULATIONS to our 2023 Spelling Bee Champion, Olivia Doney, and Runner-up, Peter Dale! Olivia will advance to the Sunflower State Spelling Bee in Wichita on Saturday, March 25th. Congratulations to all of our 5th-8th grade participants!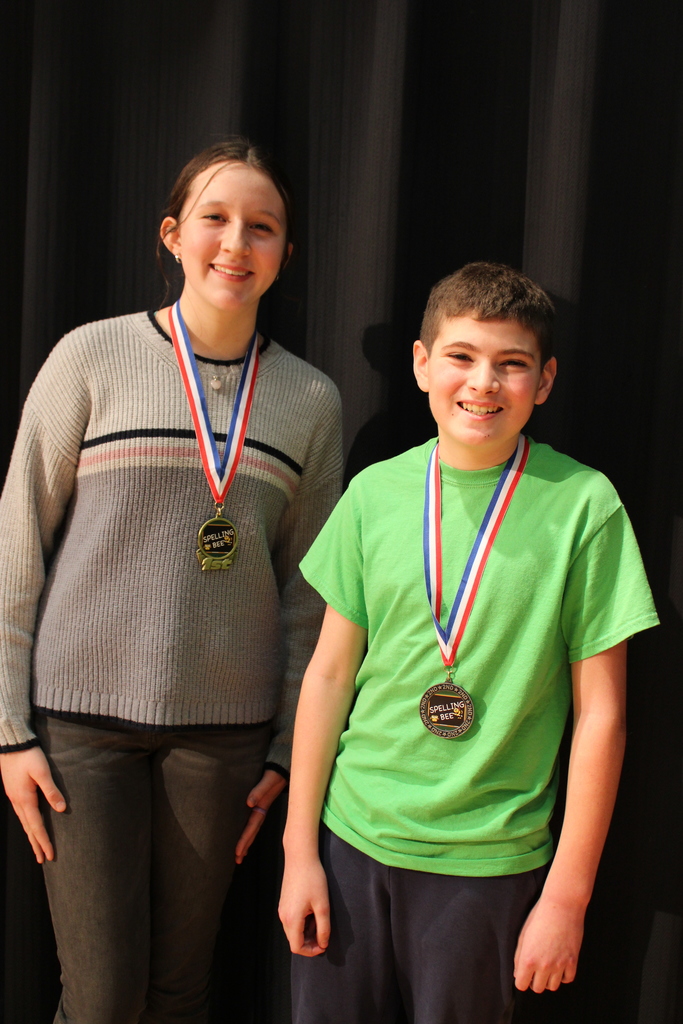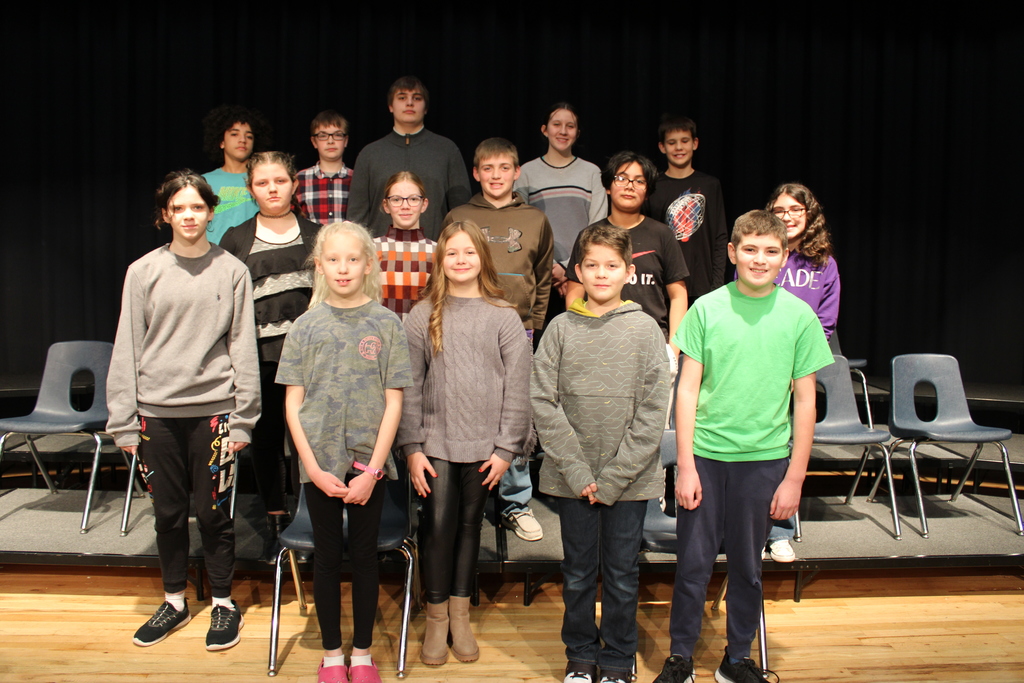 SPIAA League Tournament Results Nice work, Lady Buffs and Buffaloes!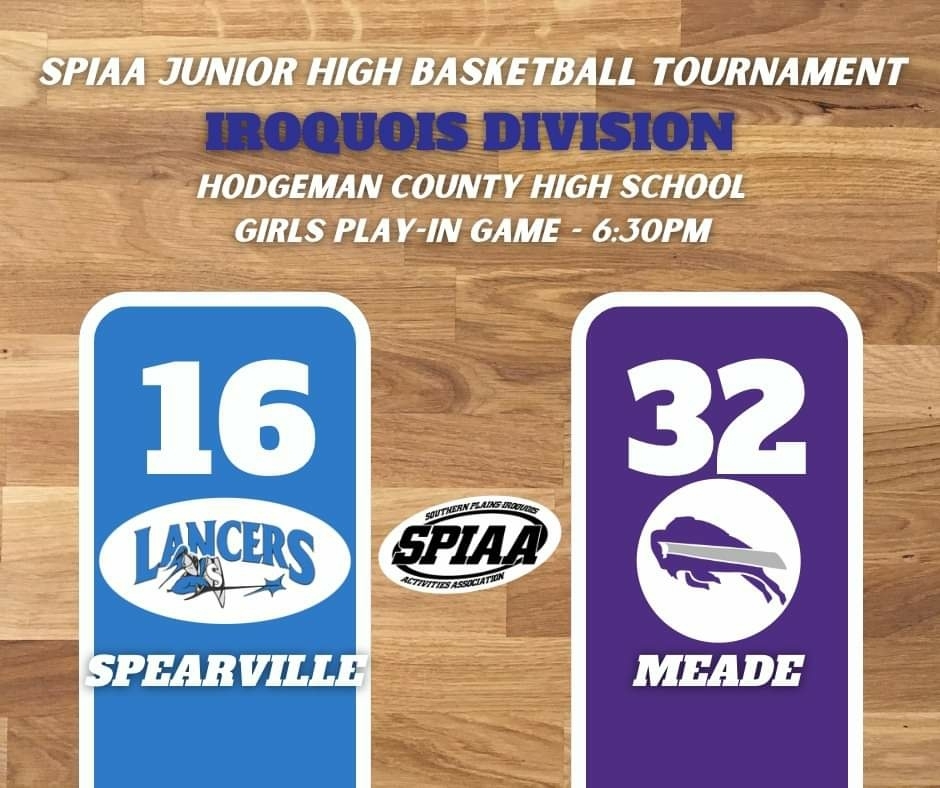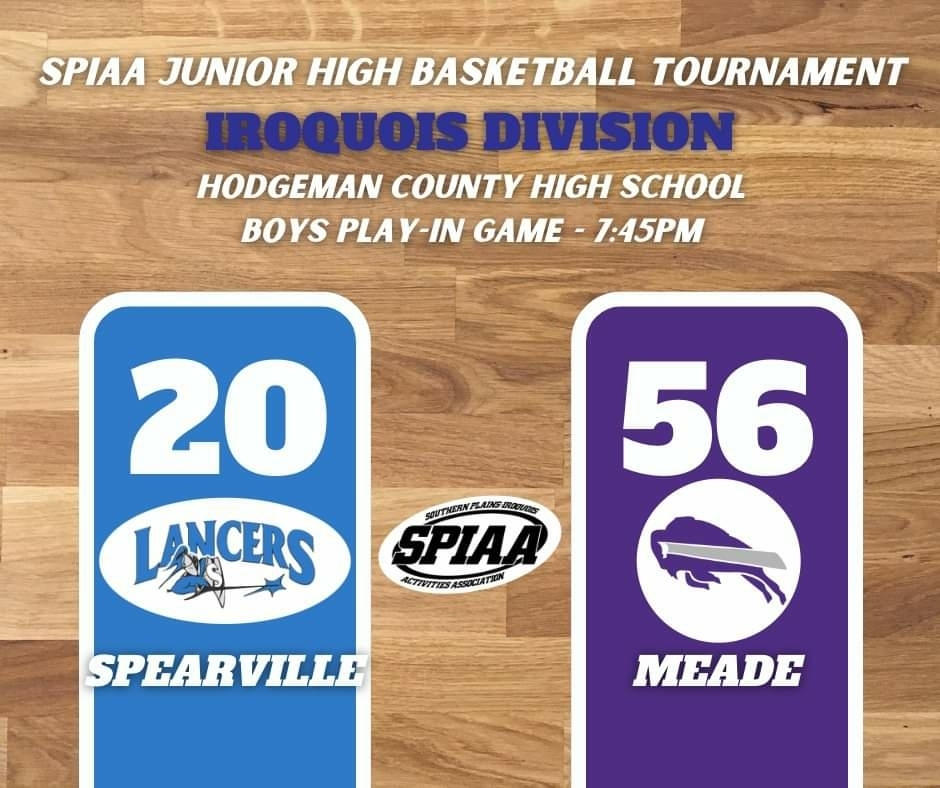 A BIG BUFFALO THANK YOU to Kiowa County Media Center! They will be streaming our MJH Basketball Tournament games. You can find the games on You Tube at KCMC Sports. Good Luck, MJH!

Congratulations to these students and their Teachers, Mrs. Bigler and Ms. Jaques! 2023 SPIAA Big Read Awards Gold+Award of Excellence Holly Reimer/Orvin Dyck-Original Music composition and lyrics Serenity Clubb-Acrylic Painting Micah McDowell-Educational Display Eddie Mendoza Montes-Poetry Kate Parker- Acrylic Painting Gold Lauren Goff-Drawing Abby Zortman-Calligraphy Drawing Lainey Jones-Creative Writing-Short Story Silver Ashton Hathor-Welding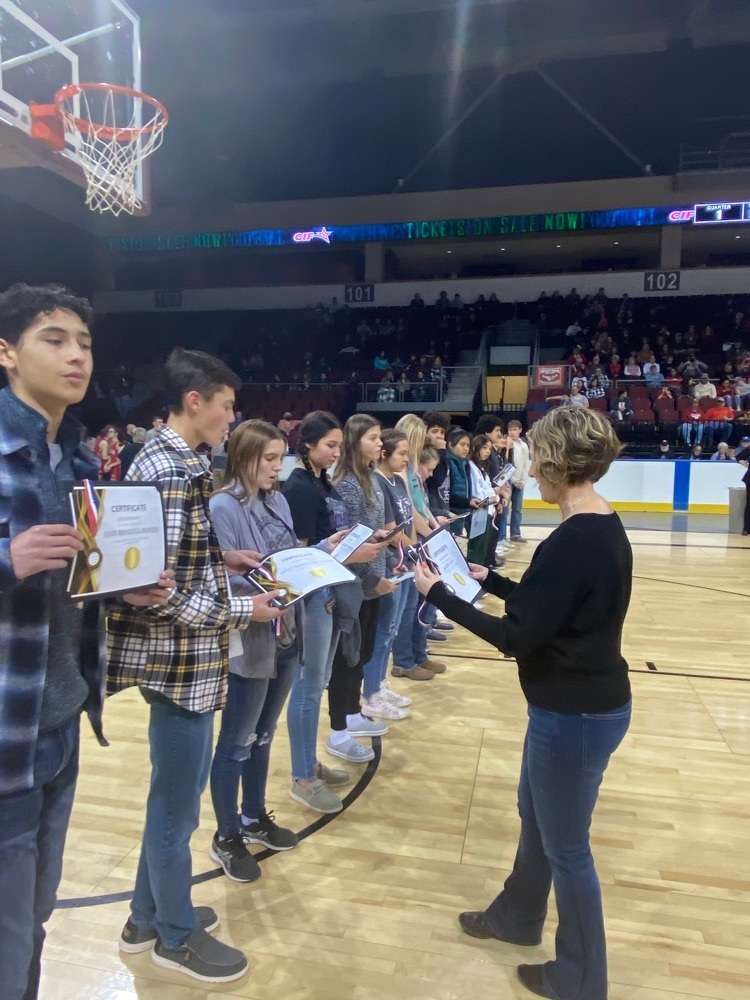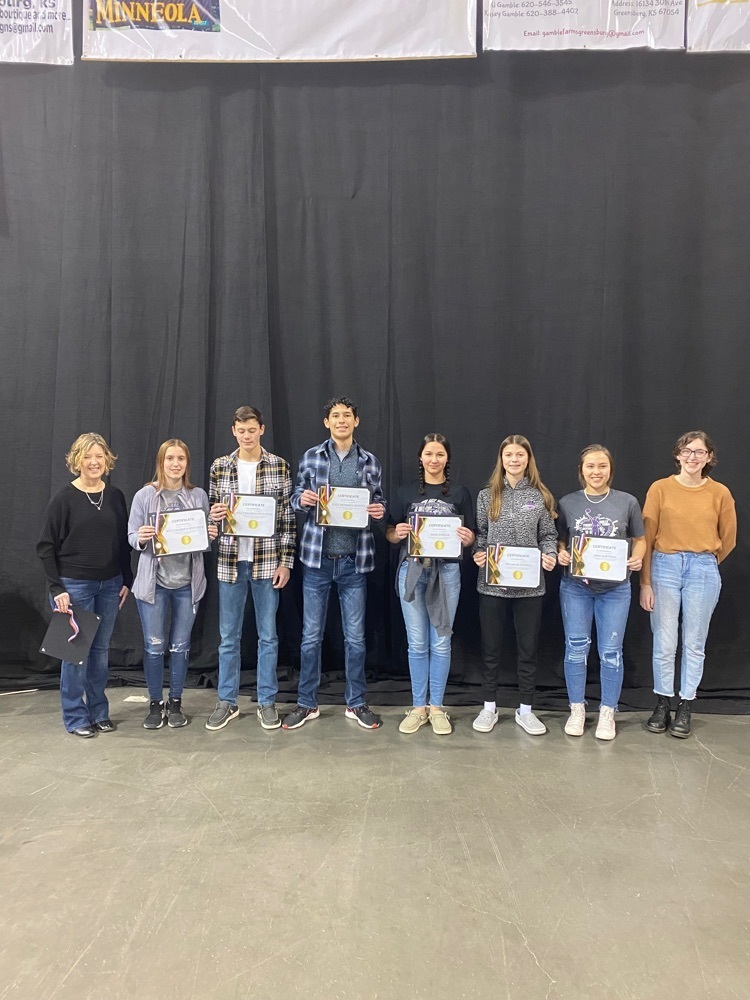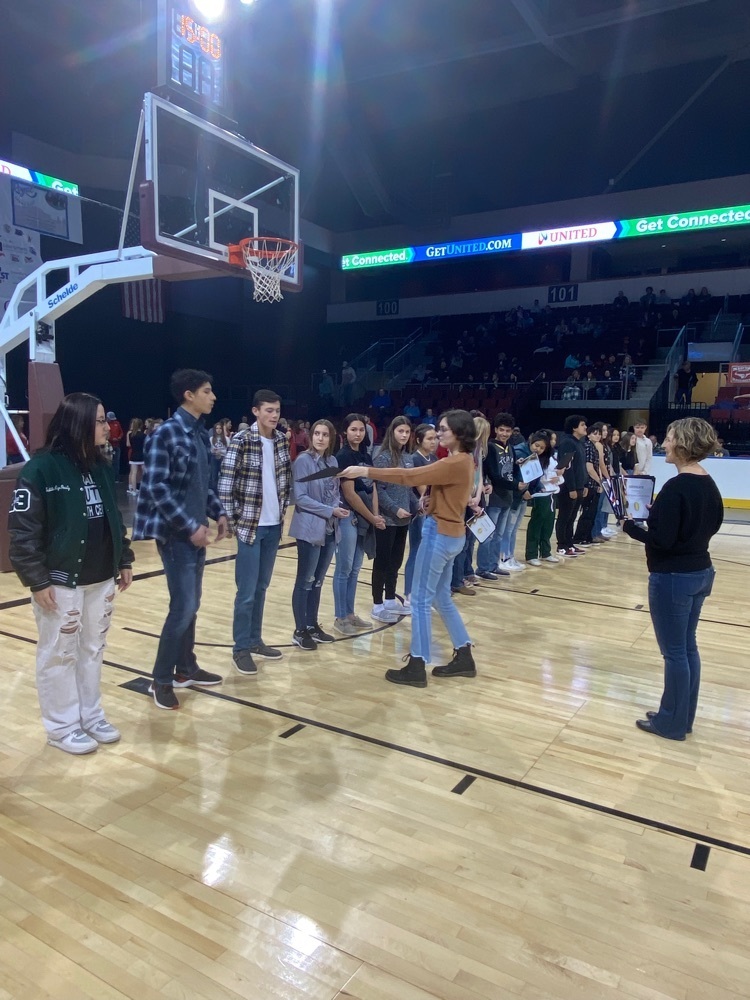 MHS Basketball @ Sublette Friday, February 3rd - 4:30pm Good luck, MHS!

Results for MJH BASKETBALL @ Ingalls (01.30.23): Girls A Team won 30-29. B Team won 12-11. C Team lost 2-8. Boys A Team won 42-30. B Team won 23-22. C  Team won 10-6. Way to work, MJH!

Good luck to our MJH Basketball teams! They will finish their season with the SPIAA League Tournament in Hodgeman County. Our teams will compete against Spearville Thursday evening. Our Lady Buffs begin play at 6:30pm, and our Buffaloes are scheduled for 7:30pm. Let's go, MJH! Win League!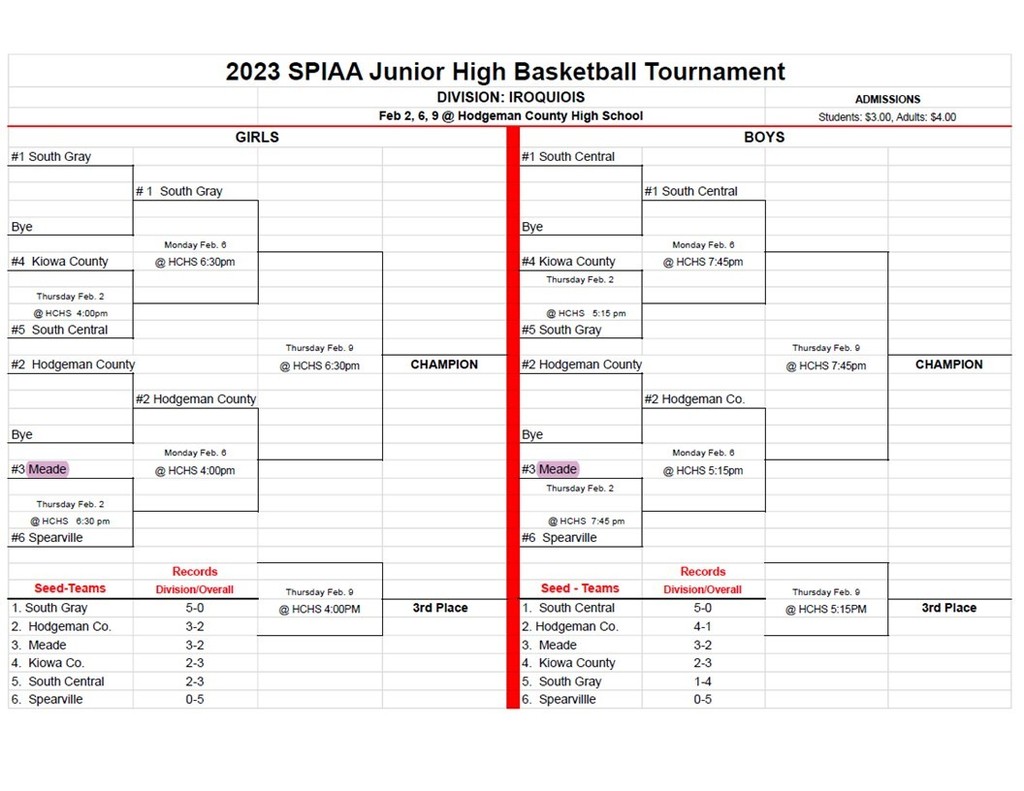 MHS C-Team Girls vs. Sublette 3:00pm - Tuesday, January 31st. Good luck, Lady Buffs!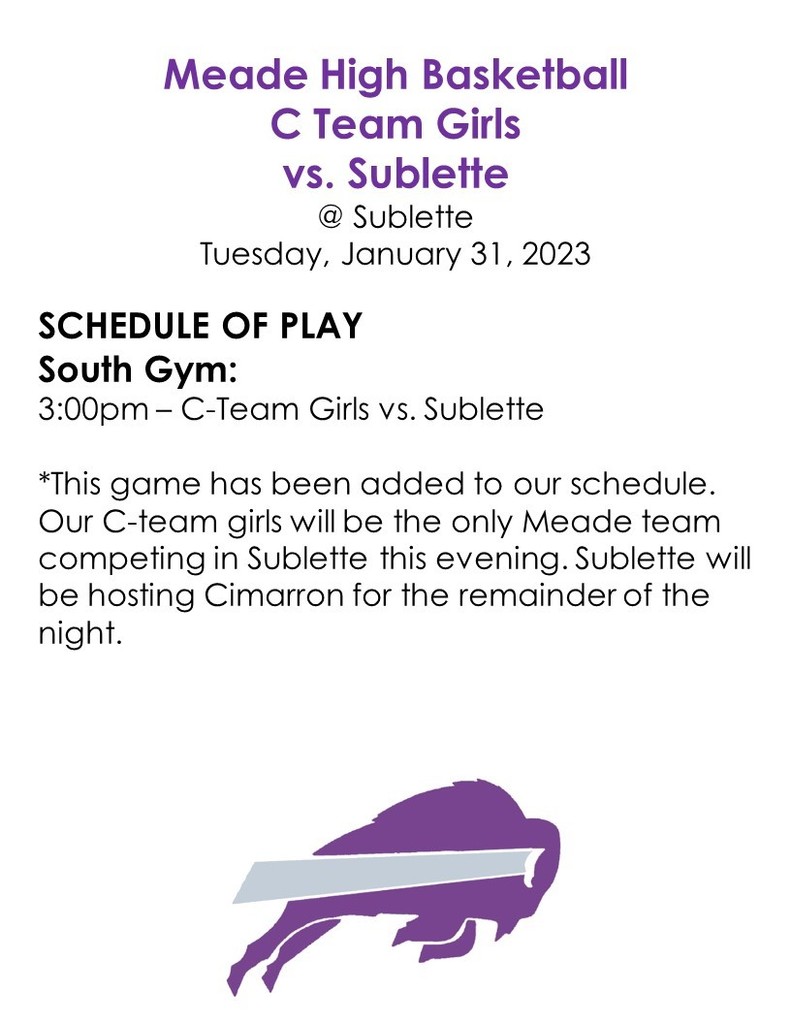 Results for MHS Forensics @ Hugoton - 01.28.23 It was our first tournament of the year, and all four students broke into finals! Easton Goff: Prose - 5th Holly Reimer: Prose - 6th Ari Sherman and Holly Reimer: IDA - 5th Ashley Carpenter: Informative - 6th Way to go, MHS!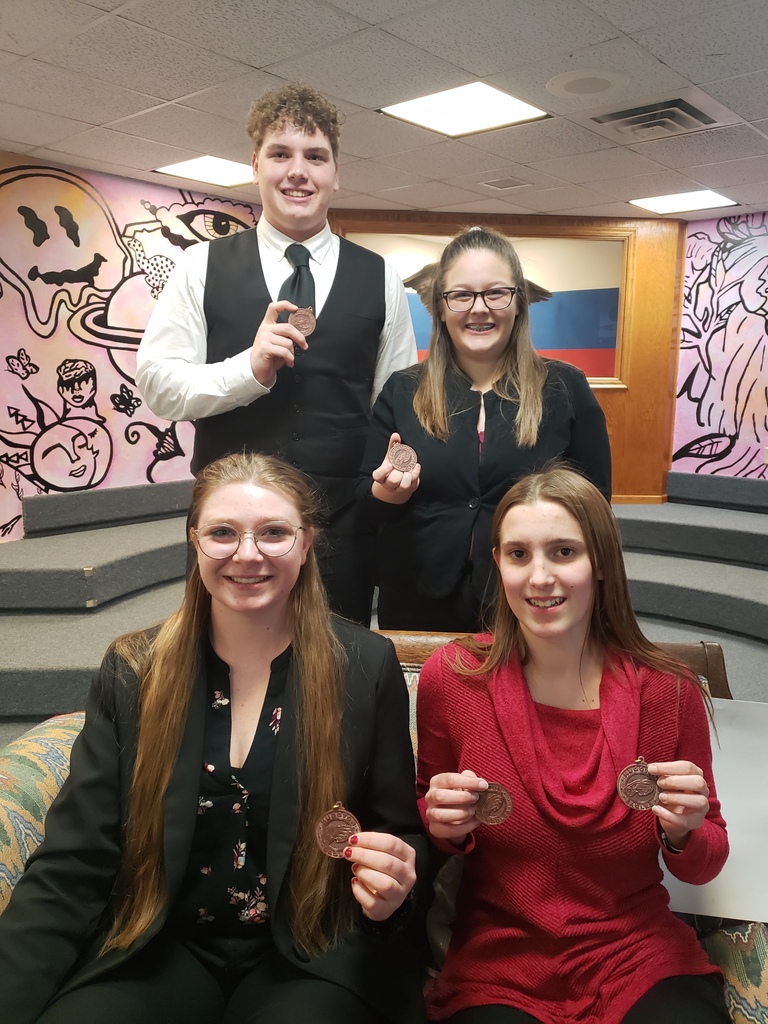 MJH Basketball at Ingalls 4:00pm - Monday, January 30, 2023 Good luck, MJH!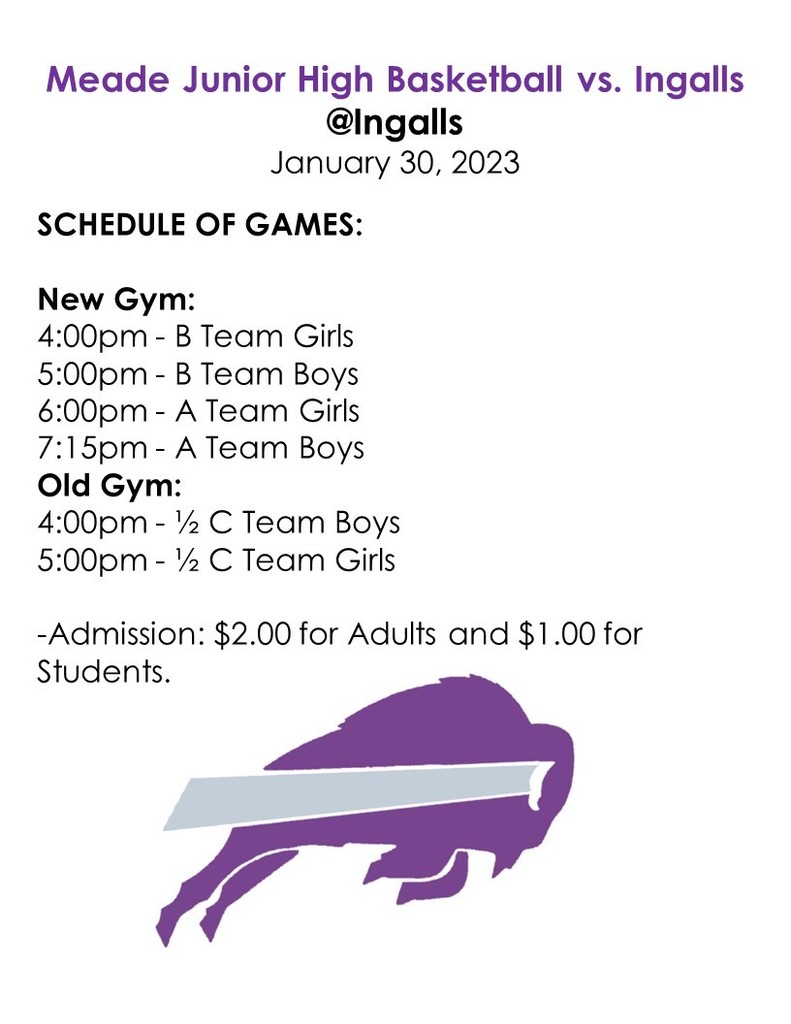 MJH/MHS Band News: Our Pep Band is playing at the 8:15 p.m. game in Dodge City at the United Wireless Arena on Friday Jan. 27th. The bus will leave AT 6:00pm from the front doors of the high school. (This means students should be arriving before 6:00 p.m.) Fowler students will be picked up and dropped off in Fowler on the way. They should be at the Fowler Grade School by 6:00 p.m. so they are ready to go when the bus arrives. Pep Band will also be playing on Saturday January 28th. Friday's game determines what time they will play on Saturday. It will either be a 4:45 p.m. or 8:15 p.m. game. Students will have all info on game and leave time for that by the end of the night on Friday. If you have any questions you can email Ashley Boe at
boea@usd226.org